The traditional hotel experience is transformed by inviting us to be part of the innovation and decision making.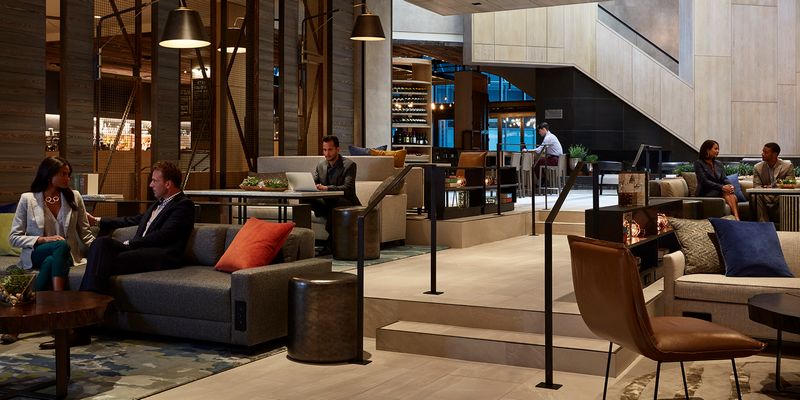 The new M Beta at Charlotte Marriott City Center is shaping our future hotel experience. Dubbed as the world's first hotel in "live beta," this innovation lab by Marriott Hotels, celebrated the grand opening. From keyless entry upon arrival to digital experiences in the fitness studio, every corner of the hotel allows for rapid prototyping, inviting guests to test and give feedback in real-time.
Physical Beta Buttons are located throughout the hotel to gauge consumer feedback with a live-tally. By simply pushing a Beta Button, guests and visitors share their 'approval' for the corresponding innovation. Beta Button engagement, votes and feedback on hotel innovations are then aggregated and brought to life in real-time via Beta Boards, digital screens placed throughout the hotel for all to see, as well as online.
"As the leader in the premium full-service category, Marriott Hotels is transforming the traditional hotel experience. We are inviting guests to be part of the innovation and decision making," said Mike Dearing, managing director, Marriott Hotels. "M Beta at Charlotte Marriott City Center is a forward-looking testing ground for exciting new concepts as we constantly evolve and challenge our way of thinking."
Concepts featured in the hotel will rotate periodically and feature new products as well as various service offerings. M-Beta at Charlotte Marriott City Center is testing Hosted Arrival, FLEX Fitness (1,000 on-demand group and personal workouts), LG Studio in the Dynamic Meeting Space, Immersive Kitchen at Stoke Restaurant, and Localized Marketplace.
The hotels offers no traditional front desk check-in, but personal greeters waiting for your arrival where you are – at the curb, in the lobby, on the go.
Guests have access to nearly 1,000 on-demand group and personal workouts available on screens in the tech- driven, on-demand fitness studio or in-room, as well as access to local fitness boutiques, available to book directly through the hotel.
As the first iteration of a new partnership between Marriott Hotels, the LG Studio features a full LG kitchen within the hotel's meeting space, providing an elevated food and beverage experience that can be tailored to any type of gathering, from a brainstorm to a networking event.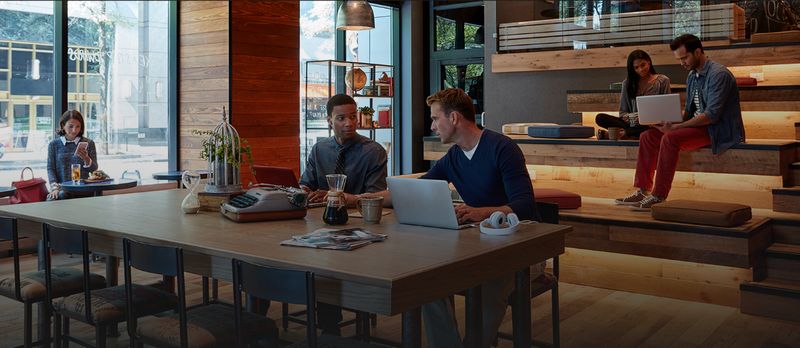 Immersive Kitchen at Stoke Restaurant
Removing the walls between the kitchen and dining area, the Immersive Kitchen within the Stoke restaurant and bar puts guests in the center of the action, allowing chefs to interact more closely with and entertain guests with impromptu culinary offerings.
Localized Marketplace
Coco and the Director is a community center and the true social hub of the hotel, which allows travelers to enjoy locally sourced coffee, unique retail and limited-edition food selections from Charlotte small business.
Last month, the hospitality brand launched its #MGravityRoom, an interactive replica of the evolving modern guest room designs. It also recently announced its partnership with TED, bringing new ideas and creative conversation to guests.
Marriott Hotels in Europe is also launching a unique accelerator programme to find and accelerate tech start-ups that enhance the travel and hospitality experience. The programme will give budding companies the chance to grow through expert guidance and the opportunity to pilot their product within the Marriott Hotels portfolio within Europe. Upon completion of a successful test period, Marriott Hotels could potentially offer an ongoing partnership with the start-up.