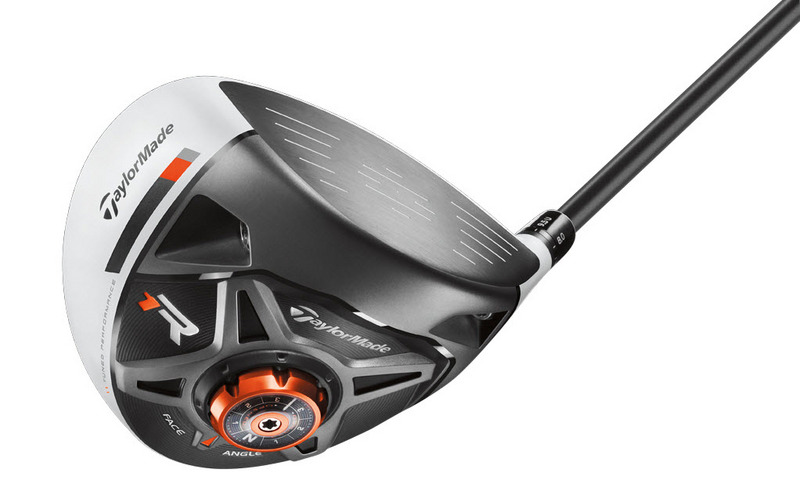 Taylor Made Golf, one of the global leaders of the golf sporting industry, raises the bar on adjustability and provides a wide Range of loft Settings for the 80% of golfers playing the wrong loft.
R1 gives the golfer 12 loft-sleeve settings and 7 face-angle positions, as well as two movable shot-shape weights. R1 also allows loft and face angle to be adjusted independently of each other — a critical benefit, says TaylorMade Golf. The R1's three adjustability technologies allow it to be tuned 168 different ways to specifically fit a player's swing to optimize distance and accuracy.
"Offering a wide range of loft settings is imperative, because our research indicates that 80 percent of golfers are playing the wrong loft, which costs them distance," said Dr. Benoit Vincent, chief technical officer. "The R1 offers 12 positions to help golfers find the loft that delivers the launch conditions that deliver maximum distance."
Why are so many golfers playing the wrong loft?
1) Golfers typically choose the wrong loft when they buy off the rack, usually opting for too little loft because of a long-held belief that a lower-lofted driver will promote long distance. In fact, a low-lofted driver typically costs the average player carry and distance by promoting a too-low launch angle.
2) Changes to driver design during in recent years to promote lower spin (such as moving the CG location lower and forward) has made it possible for many players to switch to a higher loft that promotes more carry and distance by achieving a better combination of high launch/low spin launch conditions.
R1's wide range of lofts and face angles, along with its movable shot-shape weights, allows this single driver model to be tuned to fit the widest range of players, from Tour pros to high handicaps.
Headquartered in Carlsbad, California, TaylorMade-adidas Golf Company sells golf clubs, balls, clothing and accessories under the TaylorMade, adidas Golf, Adams and Ashworth brands. TaylorMade-adidas Golf Company posted 2011 sales of over EUR 1.0 billion.