The Westminster Kennel Club's 137th Annual Dog Show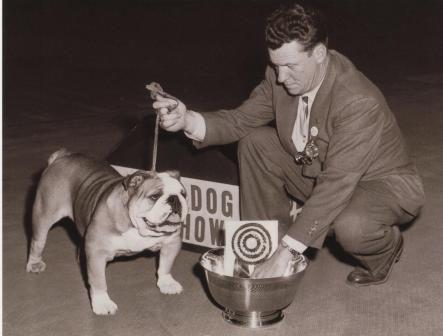 Established in 1877, the Westminster Kennel Club is America's oldest organization dedicated to the sport of purebred dogs, will make history in February 2013 (February 11-12, 2013) with expanded NYC venues, live-streaming coverage and WKC-branded App.
In order to accommodate its growing pool of dogs, handlers, vendors and spectators, for the first time in the Show's history, The Westminster Kennel Club will stage this iconic event in two spectacular venues – Madison Square Garden and The Piers (92/94) on Manhattan's West Side at 55th Street. The increase in space achieved by expanding to The Piers presents spectators with the opportunity to better experience the competing 3,200 dogs of 187 breeds and varieties in a more highly interactive manner.
For 2013, The Westminster Kennel Club will also enhance its technological offerings, including an exclusive, WKC-branded SmartPhone App that provides event attendees with a digital 2013 Show Guide. And, for the first time, The Westminster Kennel Club will also stream live coverage of the breed judging during the days on its website www.westminsterkennelclub.org, showcasing — as it unfolds and in its entirety — the complete judging of all 187 breeds and varieties. Since 2005, judging highlights only had been carried on the website, on a delayed basis.
"The changes in our 137th show will enhance the Westminster experience for dog aficionados and our followers everywhere," said Westminster Kennel Club President Sean McCarthy. "We are more excited than ever to share our show with exhibitors, spectators at the Piers and at the Garden, and people from all over the world who will be watching on television and online."