Le Creuset's replica of the very first French oven, or cocotte.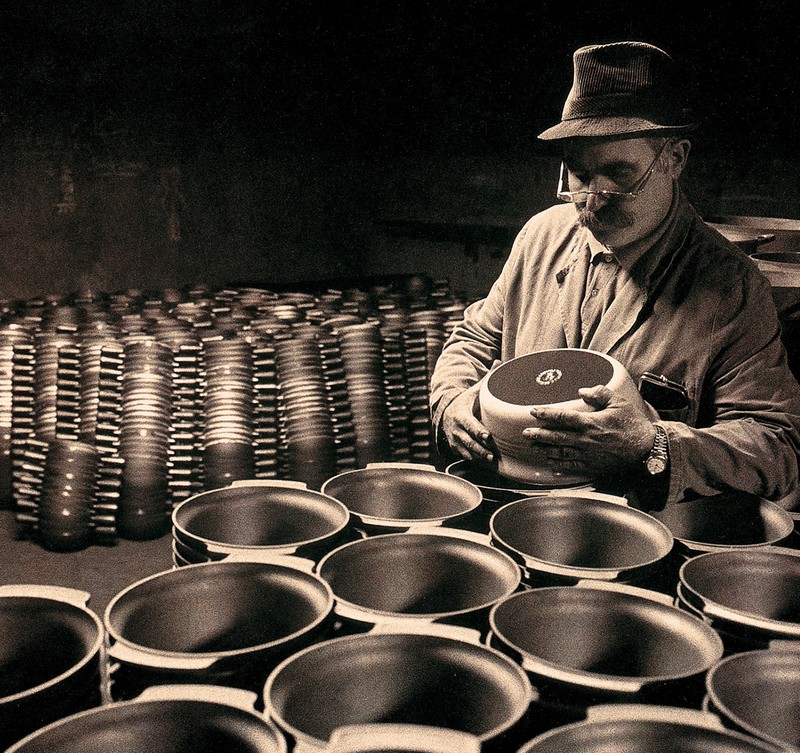 In 1925, Le Creuset, the French cookware manufacturer best known for its colorfully-enameled cast-iron cookware "French ovens", changed the culinary world forever with a vibrant cast iron cocotte. At the time, typical cookware was a dull grey, so the small French foundry soon became known for rich color, innovative design and passionate craftsmanship.
During its nine-decade history, the brand has manufactured over 300 million products. To commemorate this momentous milestone, Le Creuset is releasing Le Creuset 90th Anniversary Original Cocotte – a limited-edition replica of its original product, launching an online 'time capsule' initiative and hosting celebrations worldwide throughout the month of September.
"In celebration of the joy our cookware has brought to people around the world for the last nine decades, we are releasing a commemorative reproduction of the original cocotte, in a limited production of only 1,925. The original cocotte features many of the design details still found on current Le Creuset cookware," says the brand.
90th Anniversary Collection includes the Original Cocotte ($500.00), The 90th Anniversary Round Platter with Cutting Board ($100.00), The 90TH Anniversary Metal Activ-Bal ($75.00), and The 90th Anniversary Petite Cocotte ($40.00).