'Book of the Year' at an awards gala honoring the best in US food writing. 2014 IACP Award Winners Announced.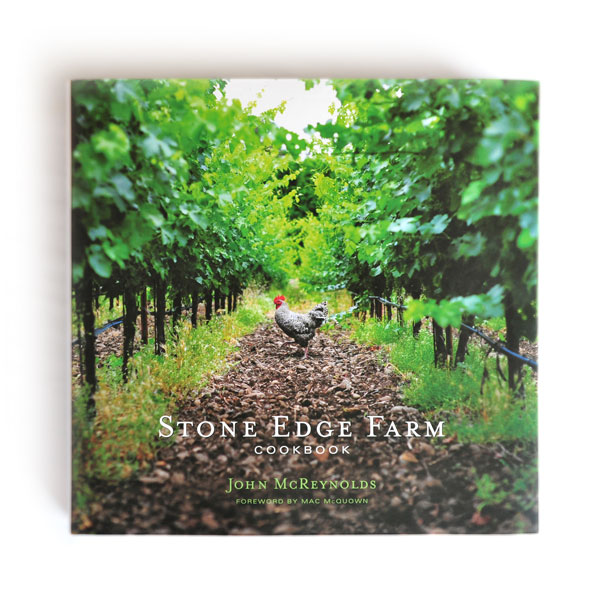 John McReynolds' "Stone Edge Farm Cookbook" took the top honor at the 2014 IACP Award (International Association of Culinary Professionals Awards), an awards gala honoring the best in US food writing. "The Lee Bros. Charleston Kitchen" won for best American cookbook. Food & Wine Magazine was named 'Publication of the Year', Food52 and Saveur tied for Best Culinary Website, while The Journey by Katy Sparks won in the E-Cookbook category.
Considered the gold standard among cookbook awards, IACP's Cookbook Awards have been presented for more than 25 years to promote quality and creativity in writing and publishing and to expand the public's awareness of culinary literature.
In his Stone Edge Farm Cookbook, released in November of 2013, Culinary Director John McReynolds has recreated the world of Stone Edge Farm in the pages of a lavishly illustrated coffee table book. With 300 color photographs by Leslie Sophia Lindell, this beautiful volume invites readers inside the gates and stone walls of a wine country eden, where nature is lavishly and lovingly nurtured.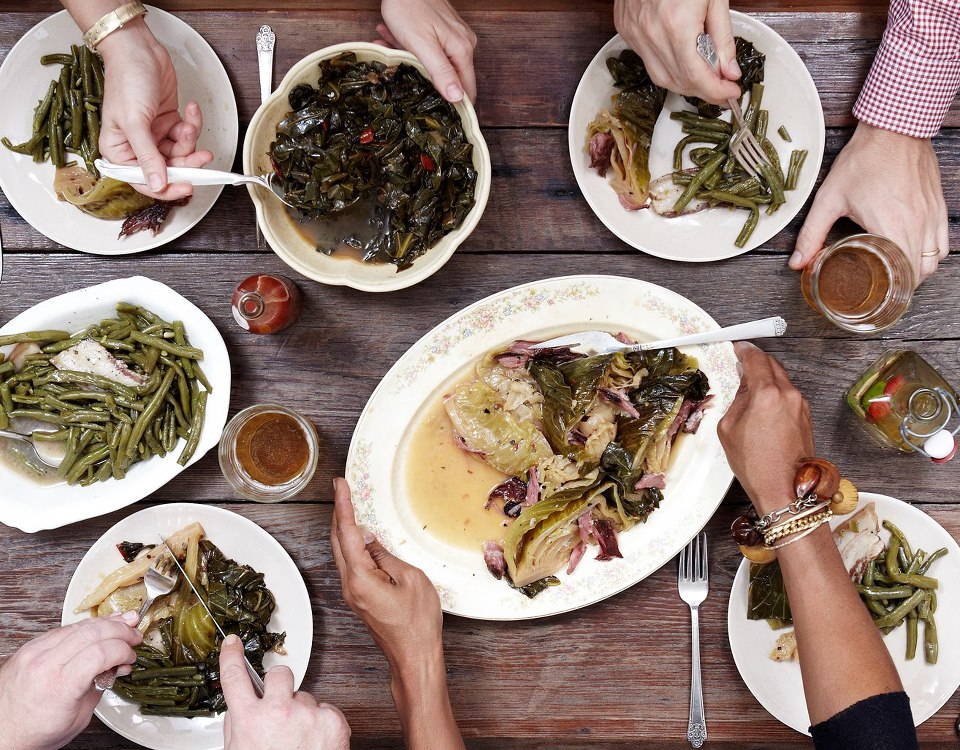 Look for some gourmet inspiration – 2014 IACP Award Winners:
Book of the Year Winner: Stone Edge Farm Cookbook by John McReynolds (Stone Edge Farm);
Publication of the Year: Dana Cowin, Food & Wine Magazine;
Best Culinary Website: James Oseland and Helen Rosner – Saveur "Saveur.com"
Amanda Hesser, Merrill Stubbs, Kristen Miglore, Brette Warshaw, Kenzi Wilbur, Marian Bull from Food52 "Food52.com"
E-Cookbook: The Journey by Katy Sparks, Alex Raij, Maneet Chauhan, Rita Sodi and Kathleen Squires (Alta Editions);
Chefs and Restaurants: The A.O.C. Cookbook by Suzanne Goin (Random House);
Photography: I Love New York: Ingredients and Recipes by Daniel Humm & Will Guidara (Francesco Tonelli, photographer) (Ten Speed Press);
Professional Kitchens: Elements of Dessert by Francisco Migoya and the Culinary Institute of America (Wiley) Single Subject;
Mast Brothers Chocolate: A Family Cookbook by Rick Mast and Michael Mast (Hachette Book Group);
Wine, Beer and Spirits: Wine Grapes by Jancis Robinson, Julia Harding & Jose Vouillamoz (HarperCollins Publishers);
Global Design: Manresa: An Edible Reflection by David Kinch & Christine Muhlke(Ten Speed Press);
Design Award Winner: Mr. Wilkinson's Vegetables: A Cookbook to Celebrate the Garden by Matt Wilkinson (Black Dog & Leventhal Publishers);
American – The Lee Bros. Charleston Kitchen by Matt Lee & Ted Lee (Clarkson Potter);
Baking: Savory or Sweet – The Art of French Pastryby Jacquy Pfeiffer (Random House);
Beverage/ Reference/ Technical: The Oxford Encyclopedia of Food & Drink in America, Second Edition by Andrew F. Smith(Oxford University Press);
Culinary History: Cuisine & Empire: Cooking in World History by Rachel Laudan (University of California Press)
Culinary Travel: The Perfect Meal by John Baxter (HarperCollins Publishers);
First Book: Stone Edge Farm Cookbook by John McReynolds (Stone Edge Farm);
Food Matters: Eat, Drink, Vote: An Illustrated Guide to Food Politics by Marion Nestle (Rodale);
Eating on the Wild Side: The Missing Link to Optimum Health by Jo Robinson (Hachette Book Group);
General: Keepers by Kathy Brennan & Caroline Campion (Rodale);
Health & Special Diet: Vegetable Literacy: Cooking and Gardening with Twelve Families from the Edible Plant Kingdom by Deborah Madison (Ten Speed Press);
Children, Youth and Family CHOP CHOP: The Kids' Guide to Cooking Real Food with Your Family by Sally Sampson (Simon & Schuster);
Compilations: The Chelsea Market Cookbook: 100 Recipes from New York's Premier Indoor Food Hall by Michael Phillips with
Rick Rodgers (Stewart, Tabori & Chang);
Culinary Classics Awards:
The Art of Mexican Cooking by Diana Kennedy (Clarkson Potter, 1989);
Invitation to Indian Cookery by Madhur Jaffrey (Knopf, 1973);
Betty Crocker's Cookbook (Originally Betty Crocker's Picture Book) by Betty Crocker (1950);
The Moosewood Cookbook by Mollie Katzen (Ten Speed, 1977);
The Silver Palate Cookbook by Julee Rosso and Shelia Lukins (Workman, 1982);
Historical Cookbook Award: American Cookery by Amelia Simmons (1796);
Narrative Culinary Blog: Michael Procopio – Food for the Thoughtless "foodforthethoughtless.com";
Photo Based Culinary Blog: Ilva (ILVA) Beretta & Jamie SchlerPlated Stories – "platedstories.blogspot.com"
Culinary Blog Group: Faith Durand – The Kitchn – "thekitchn.com";
Best Culinary Video Series: Craftsy Featuring James Peterson – "A Modern Take on the Mother Sauces" – craftsy.com/class/a-modern-take-on-the-mother-sauces/311
Single Food Focused Video: Libbie Summers – 20 Pie Crimping Techniques in 120 Seconds youtube.com/watch?v=y9F7ZDnN2bU