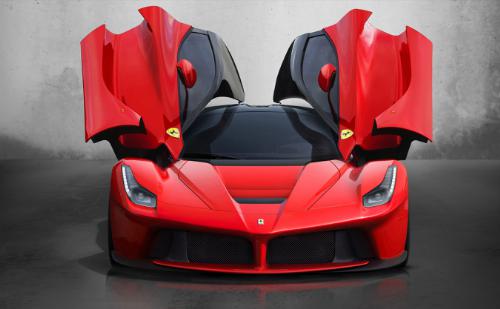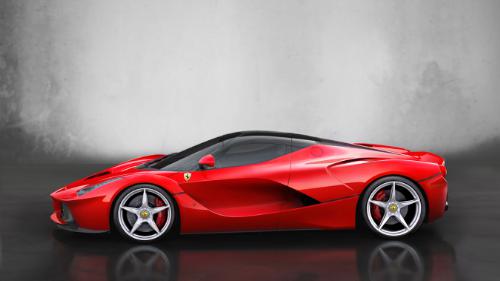 €1.2 million (around $1.7 million) LaFerrari made waves at the 2013 Geneva Motor Show, but Prancing Horse's eagerly- anticipated limited-series special sold too quickly. For those who weren't able to take home one of the only 449 supercars produced, Ferrari will reissue a "special" version.
"Many customers were disappointed not to be able to own a LaFerrari, but we expect to have something special to offer them soon," stated Luca di Montezemolo at this year's Swiss expo. No more other details were revealed.
The Czech design magazine, AutoDesign & Styling, has elected "LaFerrari" as the best design in the "Sports Cars and Convertibles" category, as well as the overall winner of the "AutoDesign Awards 2014 – Design of the Year" for production cars.
The award was handed over at the Geneva Motor Show to Flavio Manzoni, Senior Vice President Design, Ferrari who commented, "This award is an important recognition of the work of the whole design team at Ferrari. We are very pleased to see that "LaFerrari" has been judged not just from an aesthetic point of view, but from a wider standpoint that takes into consideration aspects such as the quality and sophistication of the design, its functionality and innovation."
The AutoDesign award for the "LaFerrari" follows last year's award for the F12berlinetta in the sports car category, and the for FF in the overall production cars category in 2012.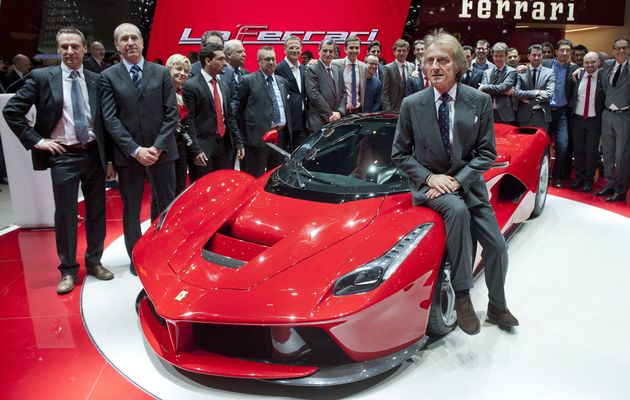 LaFerrari features a 6.3-liter V12 engine mated to a KERS like system. It can reach a top speed of 350km/h and accelerate from 0 to 100km/h in less than 3 seconds / from 0 to 300km/h in less than 15 seconds. The supercar has a sharp, downward-sloping nose and a very low bonnet which emphasises its muscular wheelarches, a clear nod to the gloriously exuberant forms of late-1960s Ferrari sports prototypes.
The LaFerrari's body has been given a sculptural treatment heavily influenced by its clearly F1-inspired aerodynamics and a tail section that exudes uncompromising sportiness.
Inside there's a newly-designed steering wheel sporting all the major commands, and the gear-shift paddles are now longer and more ergonomic. The signature bridge on which the F1 gearbox functions are clustered has taken on a sleek, suspended wing-like shape. The whole interior, in fact, has a fiercely track-inspired, pared-back allure.
At this year's Geneva International Motor Show, Ferrari unveiled The Ferrari California T – the new V8 from the Prancing Horse, another perfect synthesis of innovation and technology.