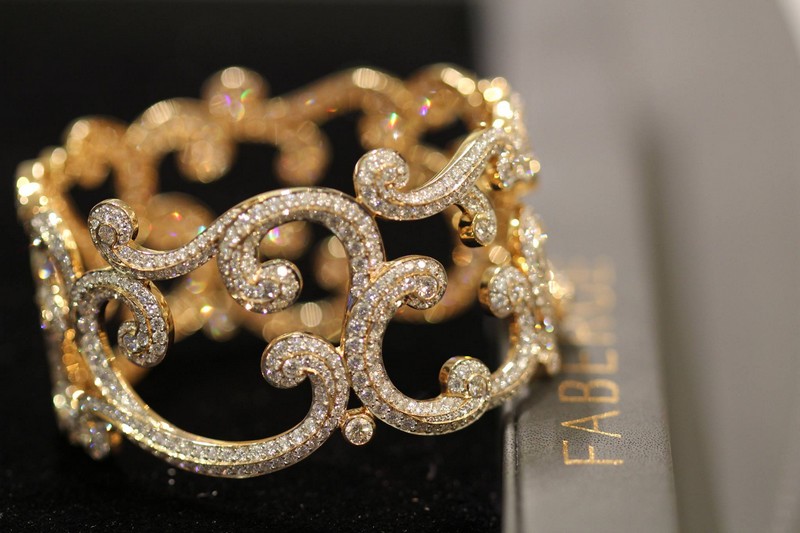 Fabergé's ever-growing Rococo collection takes inspiration from the gold scrolls featured on the legendary Rocaille Egg, an original Fabergé Easter Egg created in 1902 for Russian heiress Varvara Kelkh, which recalls 18th century Louis XVI style. Decorated with rococo scrolls and platinum flowers set with diamonds, the green enameled egg was made of varicolored gold. The royal jewel was housed a miniature gold tripod topped by a pink heart with secret picture frames.
Rings, bracelets, pendants and charms are versatile pieces that can be layered and stacked for a contemporary yet distinctively Fabergé look.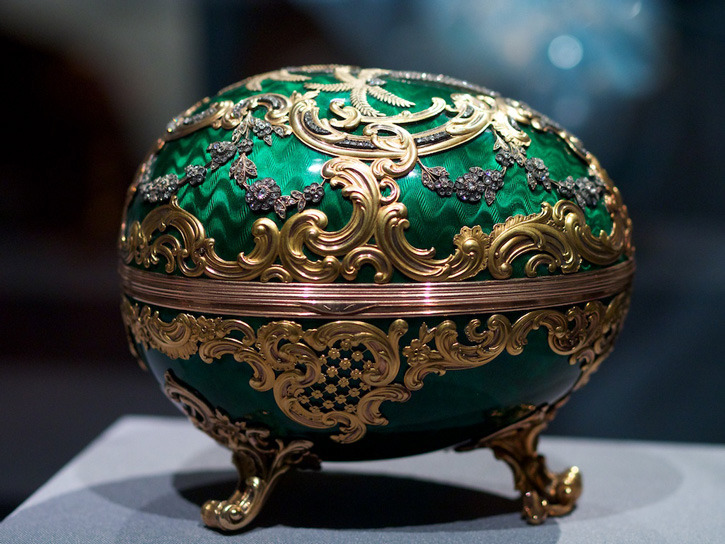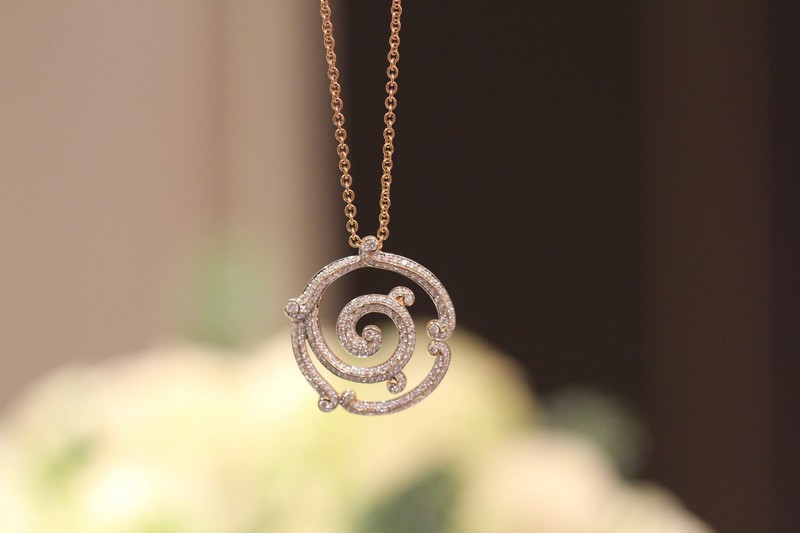 Rococo Lace Diamond Rose Gold Pendant features round white diamonds, set in 18 karat rose gold. The pendant is 26mm wide and 29mm in height; the chain is 75cm.
The collection was first launched in 2014.
"To create this collection we looked at the original work of Fabergé, which was often inspired by 18th century style," explained in 2014 Natalia Shugaeva, Fabergé's Design Director. "The Rococo pattern, in essence, is based on the abstract combination of 'C' and 'S' shapes. We felt that this concept could be transformed into a very contemporary look. It is bold, sculptural and dynamic, yet flirtatious and elegant."
FABERGÉ WINS GRAND PRIX D'HORLOGERIE DE GENÈVE
At the end of November, Fabergé has won the prestigious 2016 Grand Prix d'Horlogerie de Genève (GPHG) – the Swiss watchmaking industry's highest honour – in the 'Travel Time' category with its Visionnaire DTZ timepiece. The GPHG is widely regarded as the 'Oscars' of the global watch
industry. Fabergé's Lady Levity watch was also shortlisted in the 'Ladies' category.
The Grand Prix d'Horlogerie de Genève (GPHG) is intended to salute excellence in worldwide horological design and craftsmanship, presenting awards in 12 categories to the finest creations and the watch-making houses behind them.
"Winning the 'Ladies High Mechanical' category last year was a source of tremendous inspiration for our entire team. To win another GPHG award this year is an honour and privilege that we will not take lightly as we approach 2017, a year that marks both the 100th anniversary of the Russian Revolution and the 175th anniversary of the founding of Fabergé in 1842," said Sean Gilbertson, Fabergé CEO.
It was a great year for Faberge. The acclaimed Fabergé Secret Garden suite has won the 'Best Colourful Jewellery' category at the Middle East Jewellery of the Year Awards 2016. Already in its 12th year, the gala awards ceremony took place at Bahrain's Ritz Carlton Hotel on 21st November.