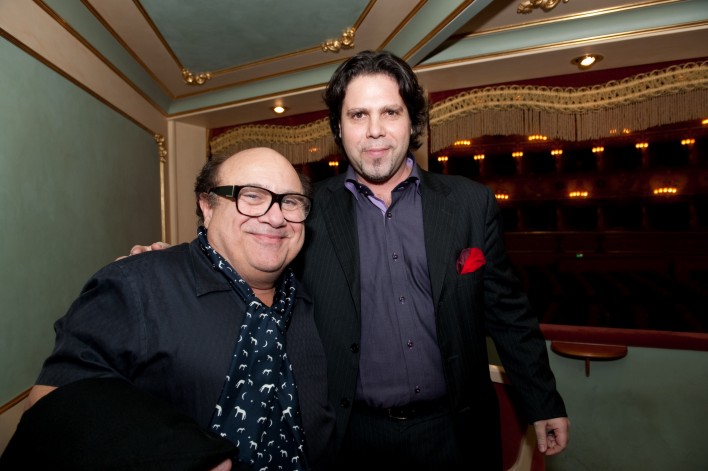 For over 11 years, Lorenzo Carvelli creates pure emotions. Noblesse Oblige Events is his brainchild specialized in exclusive events concept organization, special projects, celebrities sponsorship and co-branding. He has always the perfect entertainment proposal for glamorous, private, and corporate events in a hotel, yacht, restaurant, club or private island. Thanks to the conception of the Pr Commission Network, Noblesse Oblige boasts International partnerships with representatives in each main capital of the world.
Monica Bellucci, Al Pacino, Vincent Cassel, Mel Gibson, Dita von Teese, Danny de Vito, Luc Besson, Katy Perry, Le Crazy Horse Show, Trump familty, Benicio del Toro, Rihanna, Luara Pausini are only few of the celebrities connections.
Elegance, professionalism and the desire to always offer more is Mr. Carvelli's winning formula, a recipe that he reveals in an exclusive interview for 2LUXURY2.
What is the key role of a excellent party organizer in a luxury business?
Surely, the professionalism and care. The relationship between the organization and the customer comes first. A phrase says: "There's never a second time to make a good first impression"; so, elegance is the key and it should be applied in all the aspects: communication, clothing, thoughts, public relations and presentation.
Share with our readers one on your biggest challenge regarding the events you have made ?
A big challenge was the celebration for the 40th anniversary of the Maria Callas movie "Medea" [by Pier Paolo Pasolini]  at the "Terrazza Martini" in Cannes in 2009.
It was an important work because, in addition to collaboration with the International Association Maria Callas that required maximum precision and professionalism, I felt I could give more. I also wanted to celebrate Maria Callas' fashion. I searched for clothes, objects and accessories that Callas had put on for the movie by creating a small exhibition during the same evening. A success! It was amazing. It 's been wonderful to receive recognition for the organization from the high levels of Cannes Film Festival.
When do you felt that this was your choosen path ? And how you see the future – how will be the events & parties in 20 years in your vision?
When I was young,  I began to organize simple parties including private events. I enjoyed more to realize the parties than going there as a client. When I saw that the good work creates emotions, I understood that my job was: to create emotions.
How I see it in the future? I'm at a fork with two thoughts: the pessimistic and the positive.
The pessimistic says that in 20 years i don't think you will make events and parties, but will be expected to survive the darkness of desolation.
The positive leads me to dream of a futuristic city with cybernetic technologies unimaginable.
In either thoughts, surely the concept of event or party will change radically!
What means luxury to you in one word?
Power ( to hold sway ).
What are your models or fundamentals in life which you will recommend to others?
GOD.
What is your favourite luxury brand(s) and why?
THE KING GIORGIO ARMANI because is CLASS and POWER
Name 5 luxuries which are "indispensable" for you and why?
Shoes: what you want to know is wrote there.
Car: also the rumbling is luxury.
Clock: time is gold, right? 😉
Cress: … which character's expansion dressed tonight?
Home: comfort is good. Over… there's luxury.
Digital and Luxury. Love or Hate? What means "digital" for you ?
For me AbsolutelyLove.
When the object becomes unthinkable, you found out the geniality.
How will be luxury in the future ?
Just Technological. A combination of elegance, power and technology. At the end, technology is first luxury among the others …