Earning the reputation as a beauty visionary at the early age of 21 when she wrote the bestselling book "Eat Yourself Beautiful" Daniele de Winter has been recognized as a groundbreaking beauty "guru" for many years.  Daniele launched the DANIELE de WINTER INSIDEOUT beauty™ natural skin rejuvenation concept, which combines (external) botanical skincare with (internal) beauty drinks and nutrition, in 2006 and since then, her paradigm-shifting, holistic skin rejuvenation system has grown to a global beauty phenomenon.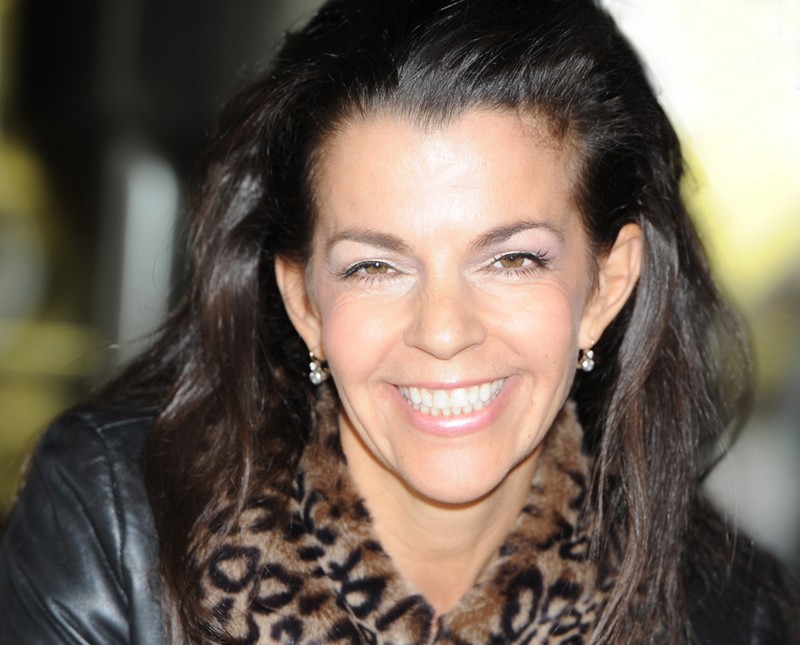 In the course of this development, Daniele de Winter has earned a solid reputation as a prescient innovator and beauty business visionary. By "turning science into pleasure" and treating the skin in synergy from both inside and out, Daniele has opened people's eyes to previously unconsidered, exciting new possibilities in skin rejuvenation and beauty.
Following the official launch of Daniele de Winter in the presence of HSH Prince Albert in 2002, Daniele de Winter and her unique INSIDEOUT beauty skin rejuvenation products have gained widespread scienfiic confirmation and acclaim.
Against the background of a beauty industry defined by a limited number of giant multinationals, Daniele de Winter Monaco stands out as a young, authentic "Maison de Beauté" with an unique and revolutionary concept for natural skin rejuvenation. Developed by Daniele over 20 years of medical research at the 'de Winter Anti-Ageing Foundation Clinic' founded by her father, Professor, Dr Jan de Winter, Daniele de Winter offers glamorous, delicious and effective solutions for naturally beautiful skin.
Available today in some of the most beautiful spa's in the world (Mandarin Oriental Tokyo, Munich Vierjahreszeiten Kempinski and others) Daniele's iconic products and gorgeous spa treatments have the reputation of delivering outstanding anti-aging results with purest (95-100%) natural ingredients. See more at www.danieledewinter.com
What means luxury to you in one word?
Happiness
What are your models or fundamentals in life which you will recommend to others?
Follow your dreams
Never worry what other people think of you
Look after those you love
Always be a little nicer than necessary
What is your criteria for luxury in order of preference
Beauty (in all respects)
Responsiveness (to my precise needs)
What is your favourite luxury brand(s) and why?
DANIELE de WINTER of course : because it has a real mission (to make women feel fabulous) and allows me to realize my dreams
Name 5 luxuries which are "indispensable" for you and why:
Health: goes without saying..
Safety: in today's world it IS a luxury
Freedom: today also a luxury, particularly for women
Being able to pursue my dreams
Friends that understand me
Fresh air, fresh water, green trees and sunshine
Digital and Luxury. Love or Hate? What means "digital" for you ?
LOVE, absolutely: To me, digital means infinite access to informational and FREEDOM: ie unprecedented potential to design your perfect lifestyle.
How will be luxury in the future ?
It will enable you to build your perfect life, ie "have the universe revolve around you" 🙂