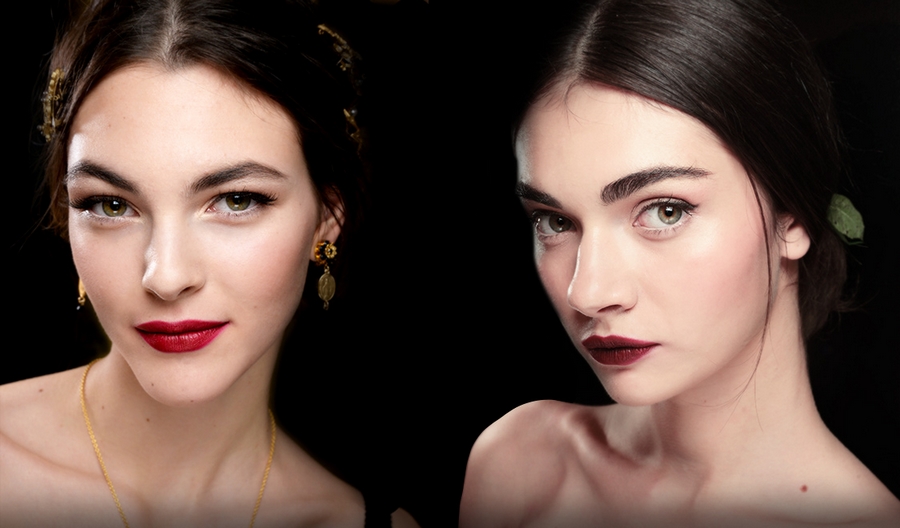 The red touch on the lips adds a lot of glamour to your natural beauty. According to Dolce & Gabbana, a Spanish red lipstick can refresh your look instantly, the secret to get the perfect make-up is to choose the right nuance for your skin tone and apply it primly. For 2015, the matte lipstick represents what trends and real women want: a perfectly opaque and full-bodied red in a variety of shades. The newest lipsticks combine long-lasting colour with super-hydrating formulas.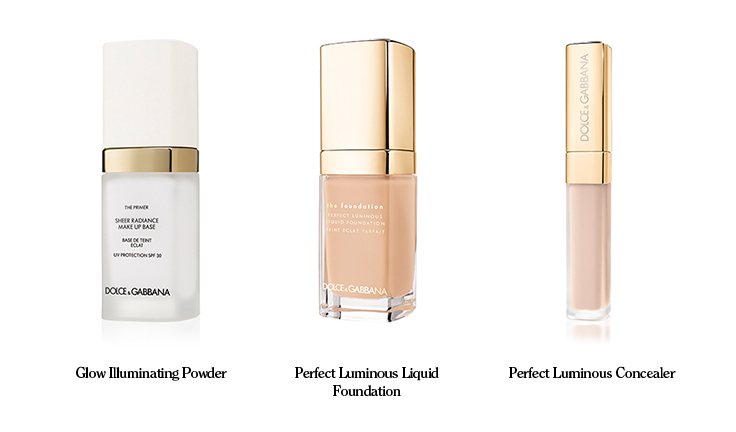 As seen on the catwalk, the Dolce&Gabbana Spring Summer 2015 beauty looks are focusesd on red lips. Thanks to the combined use of Classic Cream Lipstick and Dolce Matte, the lips got an extra rich plump effect. To replicate this make-up you must start with The Primer (Sheer Radiance Make Up Base/ Perfect Luminous Liquid Foundation and Perfect Luminous Concealer). Glow Illuminating Powder in Shimmer and Eva will be used for contouring. Keep it simple when it comes to the eyes area. Apply over the eyelid the bronze shades of the Smooth Eyeshadow Quad Dessert. Get definition with a Crayon Intense Chocolate Eyeliner in Dessert, on the upper and bottom lashes. Along the upper lash line create a defined line with Intense Liquid Eyeliner in Black intense. The last step, not less important, is mascara.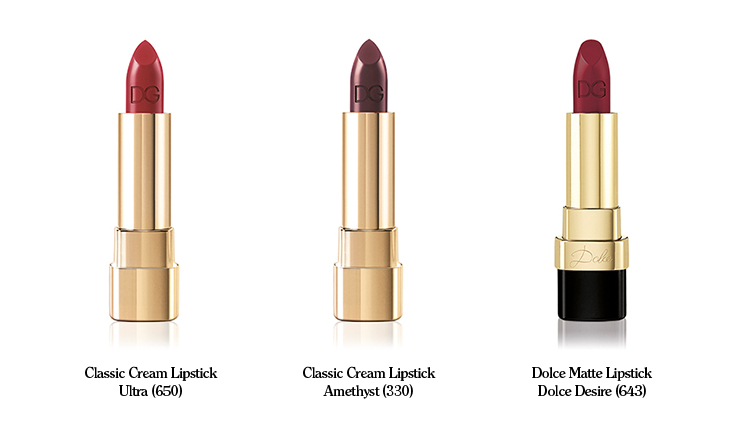 Lips are the last part of our make-up session replicating a festive interpretation of cultural heritage that unite Spain with Sicily. "Create a base on the outer parts of the lips with Classic Cream Lipstick in shades of Ultra and Amethyst and apply the New Dolce Matte Lipstick in Dolce Desire on cupids bow and at the center of the lips, for the final touch," adds the Italian luxury house.
Dolce&Gabbana has launched 13 new lipstick for 2015 SS season, with Dolce being the first Dolce&Gabbana Make Up matte lipstick.