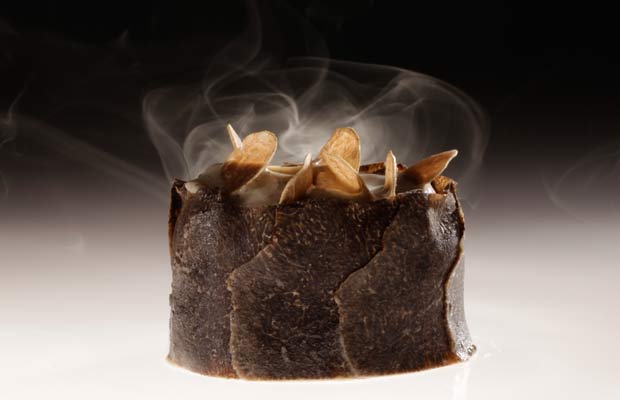 The charcoal-grilled king prawn with king-prawn sand, ink rocks, fried legs, head juice and king prawn essence brought to El Celler De Can Roca in Gerona, Spain, the title of "The world's best restaurant of 2013" awarded by Restaurant Magazine.
"Eating at El Celler is truly uplifting, with the warmth of the family dynamic all-pervasive. Rock on, you Rocas," explained the publication.
The logo that represents El Celler de Can Roca is an 'R' with a difference. The quirk is that the letter that evokes the family name has three 'legs' – each representing one of the three Roca brothers, who have combined their diverse skills to such extraordinary effect. This is a Catalan family restaurant through and through, and yet it is also now the best restaurant in the world.
The Spanish favourite entered the World's 50 Best list eight years ago and has somewhat stealthily climbed the rankings since.  Its relatively low-key rise is reflective of the Rocas' evolutionary approach and modest outlook.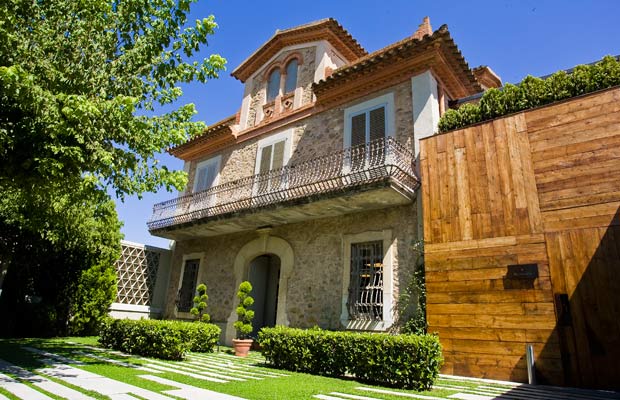 Copenhagen's Noma, which has held the title of world's best restaurant for three years in a row, Noma dropped to No. 2.
"Head chef Joan is alone a cook of the very highest order: he helped pioneer the widespread use of sous-vide cooking in the '90s via his Roner machine, and is a technical maestro," announced the U.K. Restaurant magazine.
"Josep is the head sommelier who runs the supremely smooth front-of-house operation: understated but passionate. Jordi is the rule-breaking pastry chef whose creations blow the imagination."