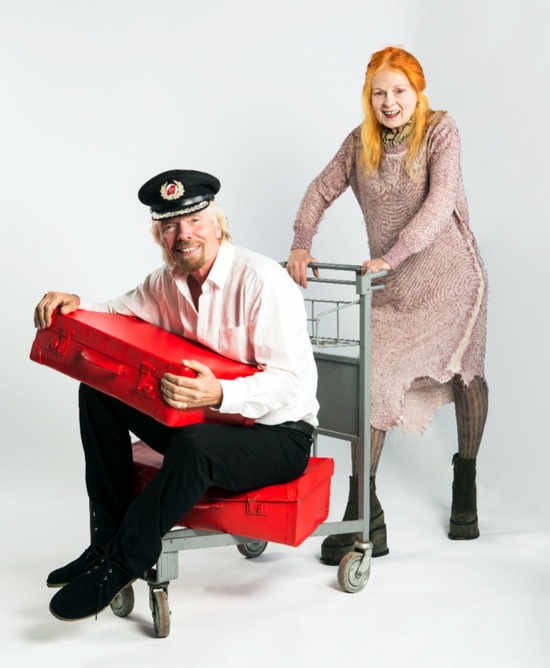 Richard Branson announced Virgin Atlantic's partnership with leading British designer Vivienne Westwood to redesign its iconic red uniform. For female cabin crew, the silhouette is extremely feminine to fit all shapes and sizes. For the men, Vivienne Westwood conceived a sharp Savile Row inspired three piece suit. The effect is a very traditional British look, given a contemporary feel.
"My clothes have always got a very strong dynamic rapport with the body – they are very body conscious, they help you to look glamorous, more hourglass, more woman," said Vivienne Westwood.
"We wanted to work with a group of people who share our spirit of adventure, who believe in challenging the status quo and creating something truly memorable," said Richard Branson.