World's 50 Best Restaurants Awards 2012: Spanish chef Elena Arzak named World's Best Female Chef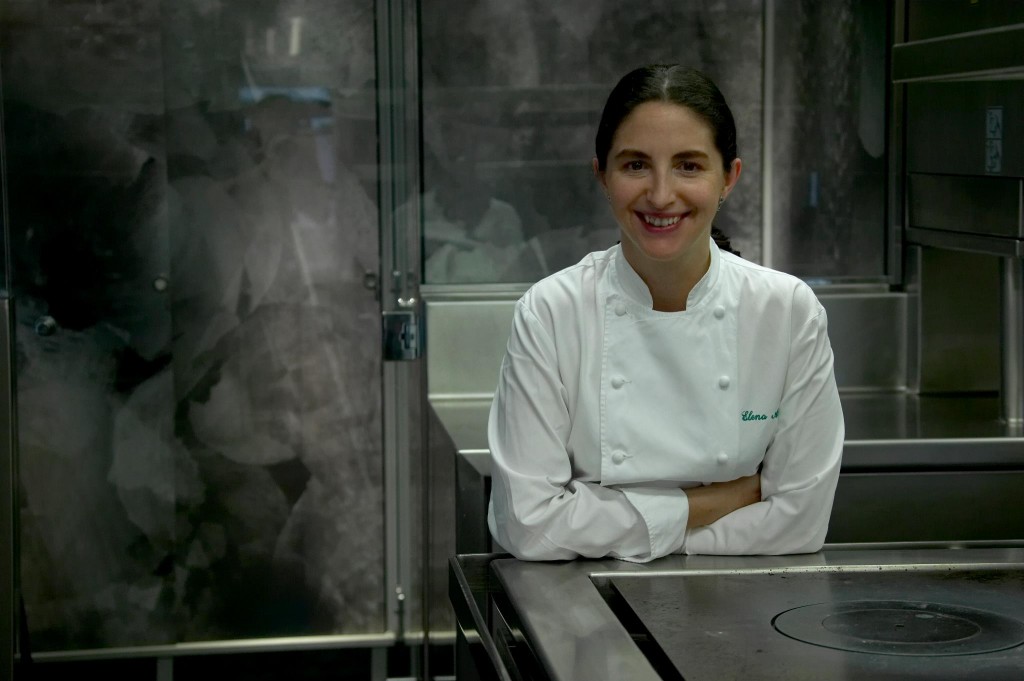 Spanish chef Elena Arzak wins the Veuve Clicquot World's Best Female Chef award at the World's 50 Best Restaurants Awards 2012, that takes place April 30 in London.
The Veuve Clicquot World's Best Female Chef award celebrates the work of an exceptional female chef whose cooking excites the toughest of critics. The award is inspired by the life and achievements of Madame Clicquot, who nearly 200 years ago, set the standard for women in business. The winner reflects Madame Clicquot's attributes of innovation, creativity and determination.
Elena Arzak is the fourth generation of the Arzak family to head up the restaurant since it opened in 1897. In the past five years, the restaurant has consistently ranked within the top 10 of  The World's 50 Best Restaurants list and was the first Basque restaurant to be awarded three Michelin stars. A highly decorated family, Elena's father Juan Mari Arzak was honoured with the esteemed Lifetime Achievement Award at last year's World's 50 Best Restaurants ceremony.
Having learnt her craft at home, Elena expanded her horizons through extensive travel. She studied in Lucerne, Switzerland before moving through the great kitchens of Europe including Maison Troisgros, Bras and Pierre Gagnaire in France, Le Gavroche in London and El Bulli in Spain before returning to the family business.
Elena has won international respect for her constantly evolving, cutting edge, research-based approach to cooking and experimentation with flavours. Through her single-minded dedication to Arzak and its signature Basque cuisine, Elena oversees not only a thriving restaurant but by working in tandem with her famous father, Juan Mari, has ensured that it is recognised as one of the most influential restaurants in the world today.
Elena Arzak was also nominated in the Veuve Clicquot World's Best Female Chef in 2011 but lost to France's Anne-Sophie Pic.
Organised by Restaurant magazine, World's 50 Best Restaurants list is an annual snapshot of the opinions and experiences of over 800 international restaurant industry experts. What constitutes "best" is left to the judgment of these trusted and well-travelled gourmets. There is no pre-determined checklist of criteria; for example an interesting experience in a simple establishment, where exceptional innovation was discovered, could be judged better than a more opulent meal from a widely feted restaurant team. The results are a simple computation of votes. Given that this well-constructed list is based on personal experiences it can never be definitive, but we believe it is a honourable survey of current tastes and a credible indicator of the best places to eat around the globe.