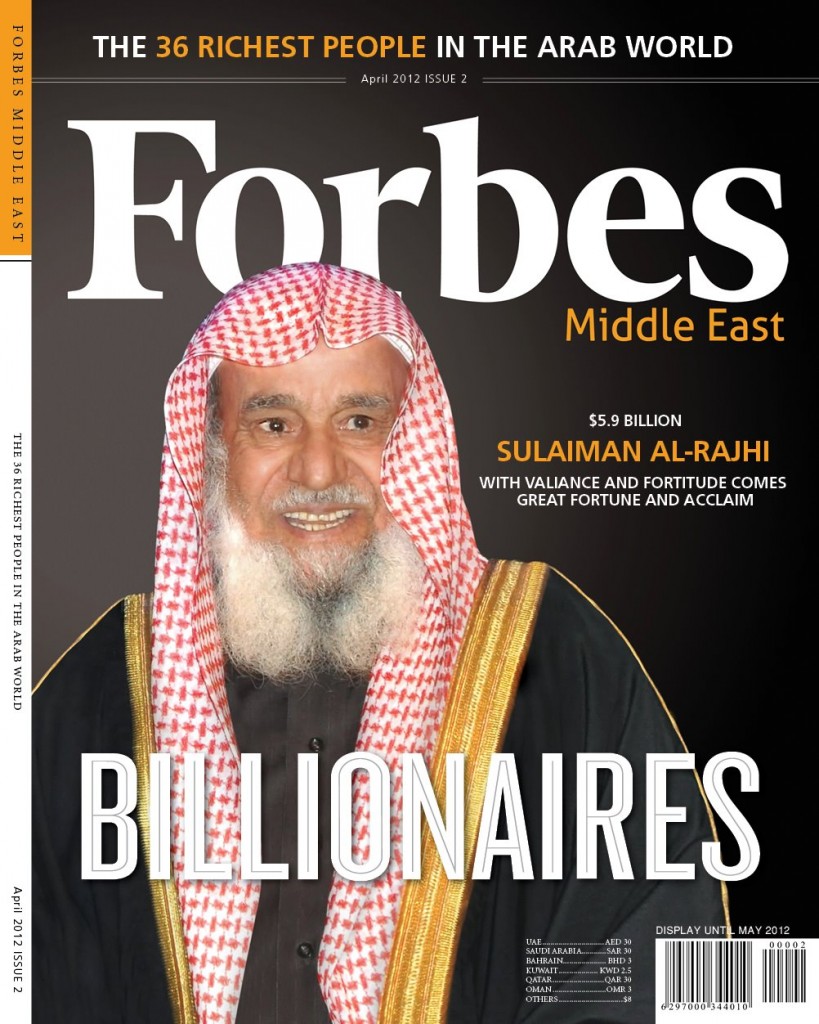 According to Forbes Middle East, Arab billionaires rankings, the total wealth of the region's billionaires rose to $121.3bn from last year's figure of $117.6bn. Saudi Arabia and Lebanon led the way on the list with eight billionaires each.
Topping the ranking was Saudi Arabia's Prince Alwaleed Bin Talal Al Saud with an estimated fortune of $18bn, although figures verified by his private office to Arabian Business said Alwaleed's fortune was estimated at $21.3bn, wrote arabianbusiness.
Despite recent political turmoil, Egypt was runner up with seven billionaires, followed by the UAE with a total of four.
However, this year's major headline was newcomer to the billionaires club, Morocco, which entered the ranking with three billionaires – Miloud Chaabi, Othman Benjelloun and Anas Sefrioui.
Kuwait ranked sixth with two billionaires, Bassam and Kutayba Alghanim, although the wealthy Al-Kharafi family was removed from the ranking following a formal request from the Kharafi Group. Jordan, Syria, Iraq and Sudan also featured in the ranking with one billionaire each.
"The motivation behind publishing this list is to deliver the powerful message, that behind these billions lay wealthy individuals who have fought long and hard, and given generously. These success stories present lessons to be learned that money cannot buy, and serve as an inspiration to us all," commented Forbes Middle East's editor-in-chief, Khuloud Al-Omian, quoted by jazarah.
"Inheritance is becoming the fastest and easiest way to enter the billionaires club. This begs the question: can the new generation in the Arab world advance their inherited companies or family businesses? Statistically speaking, the Arab world's wealthiest young people are still in the beginning stages but we hope that they can take inspiration from the brilliant minds that preceded them and the region's key figures who still dominate the scene, " added Al-Omian.