Nicaragua's Little Corn Island hideaway is named after the Goddess of the Sea. Yemaya Island Hideaway & Spa is a hallmark Caribbean escape.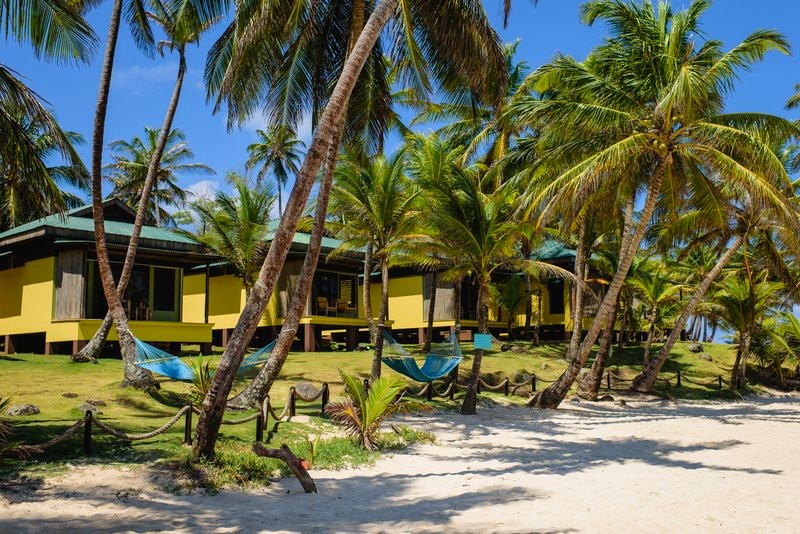 Drinking fresh coconut water and rainbow-coloured juices on the beach is a blissful way to spend days at Yemaya Island Hideaway & Spa, a Small Luxury Hotels of the World member hotel and first such address in Nicaragua. Yemaya is a barefoot beachfront hideaway nestled among swaying coco palms and lush jungle on the pristine northern tip of Little Corn Island.
The 16 ocean suites are complete with decks overlooking the sea, dark wooden-floors, a fresh white palette and hot stone-walled showers with locally made coconut-oil bath products. The casual open-air restaurant is heavy on freshly-caught fish and freshly-picked produce from the resort's garden.
Spa treatments take their cue from the natural beauty of the island and feature clay-mud therapies, chocolate and honey masks, and banana sea salt scrubs.
Secluded and calm, Yemaya is a magical hideaway celebrating the natural, un-spoilt beauty all around. Practice yoga in the open-sided jungle studio, enjoy dinner in the open-air restaurant and relax in your private Ocean Suite, with the most enchanting views of the sea.
Guests can take yoga classes bordering the jungle or on a wooden pavilion overlooking the sea, or outside ofthe hotel, visit the uninhabited Pearl Keys for snorkelling and picnicking. The best thing about Little Corn Island though is how totally unspoilt it is, with neither cars nor roads interrupting the peace.