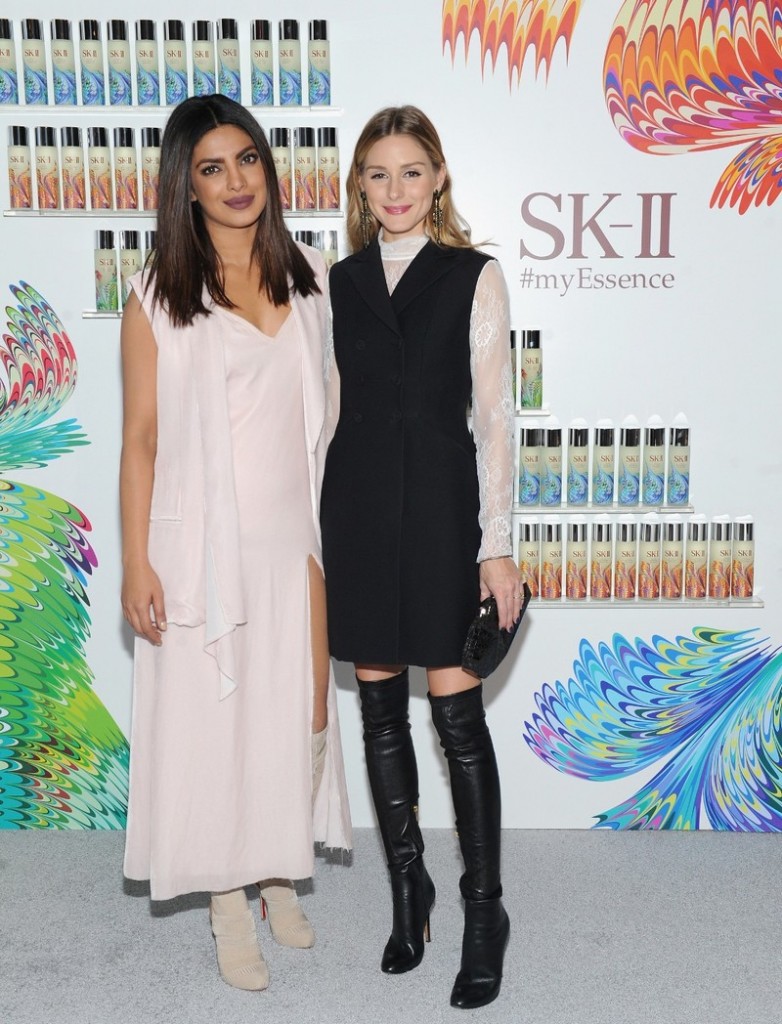 Luxury skincare brand SK-II challenges the belief that destiny is set at birth. The brand is known for celebrating women who have gone beyond limitations to pursue their dreams. SK-II created the Change Destiny campaign dedicating the brand's voice and resources to encourage and empower women to challenge expectations and pursue their dreams."
SK-II hosted a launch party in New York City to celebrate their new Limited Edition Holiday Collection of Facial Treatment Essences and honor Indian actress, singer, producer, philanthropist, and the winner of the Miss World 2000 pageant Priyanka Chopra (one of India's highest-paid actresses) and Olivia Palermo – inspirational women who have changed their destiny.
"I have always believed that when a woman is empowered, she can change destinies…not just for herself, but for her family and the community at large…and when empowered women come together, there is no hurdle that can stand in our way," commented Priyanka Chopra at the launch party. Joining Priyanka at the event to share her own story of change was fashion icon and businesswoman, Olivia Palermo.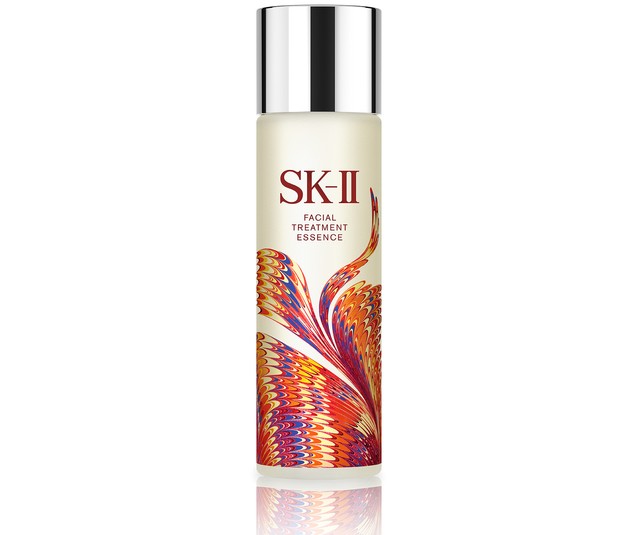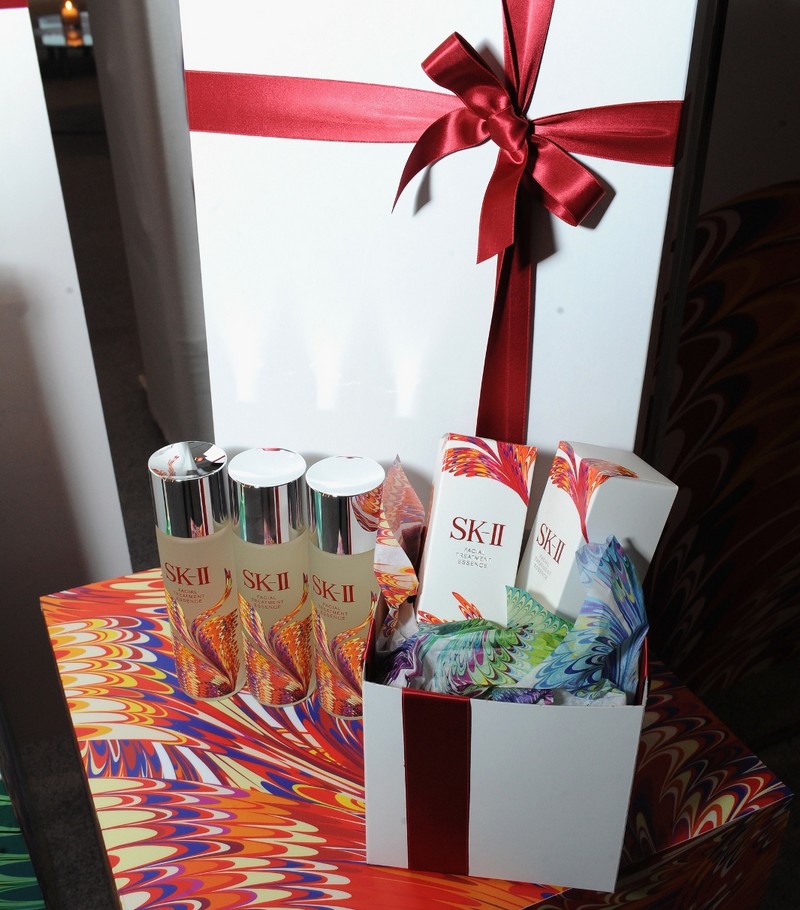 The event revealed the three new SK-II Limited Edition Holiday Facial Treatment Essences, each dressed in a beautifully crafted design inspired by traditional Japanese marbling, Suminagashi, or "floating ink" in Japanese. The art of Suminagashi was chosen for its powerful philosophy which states that there is no wrong drop; each dot and swirl come together to create a unique art piece.
Designed in red, blue and green, this art transforms SK-II's Facial Treatment Essence into the season's must-have gift. One that serves as a reminder of one's power to paint their own path, in the same way that the simple ink and water of Suminagashi art can be transformed into a beautiful masterpiece, one drop at a time.
Containing over 90% Pitera, the signature ingredient in all SK-II products, the Facial Treatment Essence is essential to any skincare regimen, especially over this holiday season, for beautiful, ageless skin throughout the year-end festivities and into the new year.