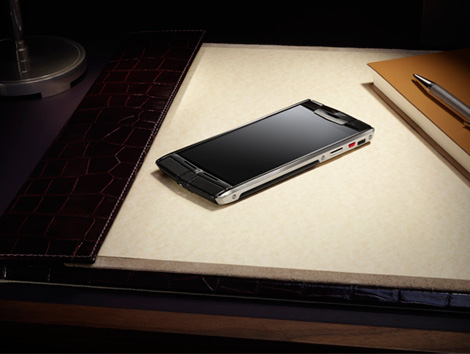 English luxury mobile phone manufacturer Vertu aims to cement its position as leader of the luxury mobile category with the $11,300 Vertu Signature Touch high-performance smartphone model which comes with Hasselblad-certified camera.
Vertu Signature Touch is sound tuned in collaboration with B&O and features Dolby Digital Plus virtual surround sound and Hasselblad certified imaging, as well as Vertu's full portfolio of services, which comprises Dedicated Concierge as well as Vertu LIFE and Vertu CERTAINTY packages. The key specification are still proper with upper-mid-level mobile phones from the competition.
"Signature Touch is our pinnacle smartphone, designed for a global consumer who appreciates and expects unique products and first class performance," said Massimiliano Pogliani, Vertu's Chief Executive Officer. "We are in the fortunate, perhaps unique position of being able to draw upon an excess of 15 years' in-house expertise and we have invested in, and relentlessly interrogated, the latest insights from the luxury sector," added Pogliani.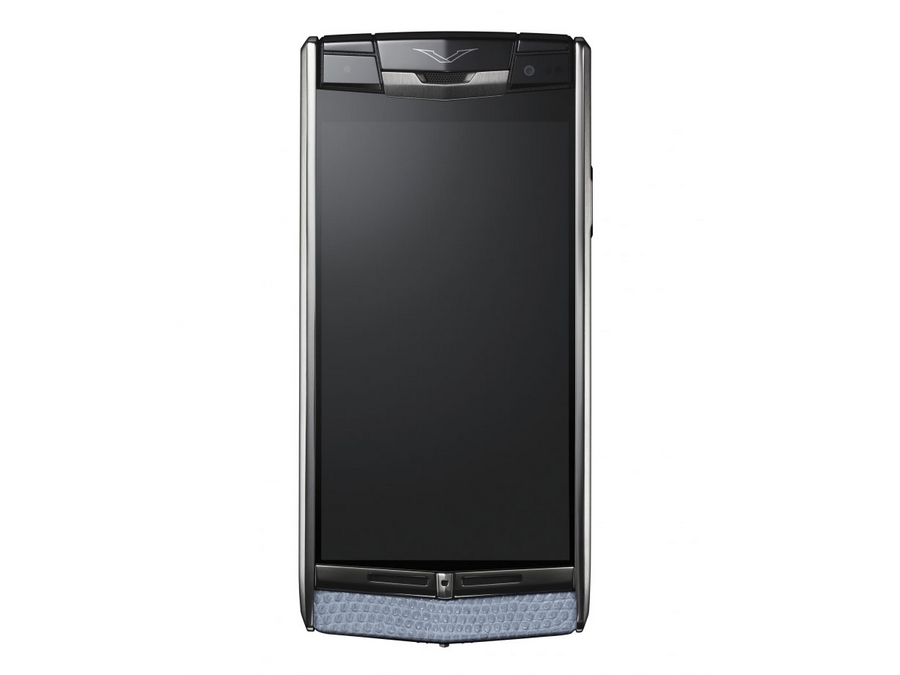 Signature Touch will launch in a range of five colours across eight product executions: Jet Calf, Claret Calf, Pure Jet, Pure Jet Red Gold Mixed Metals, Seaspray Lizard, Damson Lizard, Pure Navy Lizard and Jet Alligator. The strong, masculine style of the handset is highlighted through the use of a grade 5 titanium casing that uses both brushed and polished finishes to accentuate its slimline profile.
The sound is matched with a full HD 473dpi display, the highest definition available for a 4.7 Inch screen. Call quality is assured via noise cancelling uplink and downlink and the Qualcomm Snapdragon 2.3GHz Quad-core processor delivers stunning speed.
The 4.7" high definition screen on Signature Touch is protected by a 5th generation, 118 carat, 5.1 inch piece of solid sapphire crystal. Vertu has been using sapphire for luxury mobile phones since the late 90s and has continuously developed the technology for this precision application. Now, with more than a decade's experience of growing, cutting, polishing and bonding, Vertu has become the foremost expert in sapphire crystal screen technology for mobile
devices. Impervious to anything less than diamond, solid sapphire crystal is strong, highly scratch resistant and optically perfect. Layered over the phone's 4.7 inch HD display, the sapphire crystal screen has been manufactured to reduce reflection with a multi-layer coating.
"Most phones come out of the box prepared only for their area of sale, so when you travel with them, they may not work as efficiently in other markets. Vertu customers are truly global; consequently we want to ensure that they enjoy great quality calls wherever they are. We achieve this by ensuring that we cover a greater array of bands, including the latest 4G, than virtually any other phone available. Regardless of where our customers are travelling, they receive peerless coverage from their Signature Touch," said Vertu's Research and Development Director, Neil Hooper.
"The extraordinary nature of Signature Touch is reflected in its design, which has a classic elegance to it that is recognisably Vertu but with a modern and confident approach," said Vertu's Creative Director, Ignacio Germade. "It is consciously masculine, a style enhanced by the beautifully finished titanium and hand crafted leather," continued Germade.
"The design of Signature Touch references the heritage of our brand; Vertu has been designing luxury mobile phones for well over a decade and our unique visual language is now instantly recognizable as a global statement of individual style, quality and craftsmanship."