Regent Seven Seas Cruises unveiled Seven Seas Explorer, world´s most luxurious cruise ship.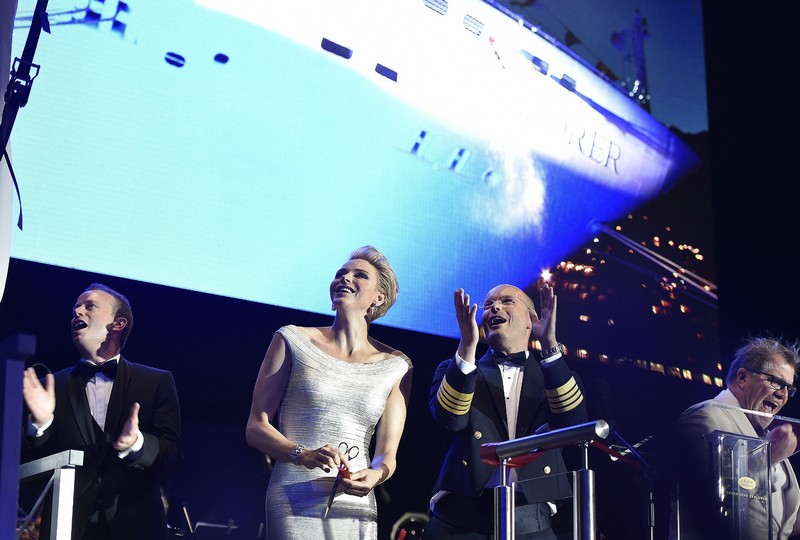 As soon as you step on board of this new cruise ship, you will know you have arrived somewhere special. Every space transitions perfectly into the next, because no expense, no effort and no detail have been spared in the design of Seven Seas Explorer.
Regent Seven Seas Cruises welcomed Seven Seas Explorer to its fleet. Glitz, Monaco's royalty and a private concert by world-renowned Italian tenor Andrea Bocelli were the highlights of the christening ceremony in Monte Carlo. Godmother of Seven Seas Explorer, Her Serene Highness Princess Charlene of Monaco, cut a red velvet ribbon which sent a Primat bottle of Veuve Clicquot champagne smashing against the ship's hull to officially christen the newest member of the Regent Seven Seas Cruises fleet.
"Seven Seas Explorer is not only the world's most luxurious ship – she sets a new benchmark for luxury vacations and lays the foundation from which Regent Seven Seas Cruises will continue to build. We have already begun a massive $125 million refurbishment effort to ensure every ship in our fleet matches the luxury standard found on Explorer, and will introduce a sister-ship in 2020," commented Frank Del Rio, Norwegian Cruise Line Holdings president and chief executive officer.
"I wanted this ship to be timeless. That this vessel will be as relevant to the luxury market 20 years from now as it is today. It's not a fad, it's not the color of the day, it's not the cool thing that's going around now. This is something that will stand the test of time," added Del Rio.
Seven Seas Explorer features theaters and lounges, an unparalleled collection of spacious suites, five lavish gourmet restaurants and an unprecedented level of personalized service. At 55,254 gross- registered tons and carrying only 750 guests, the all-suite, all-balcony ship boasts one of the highest space ratios and lowest crew to guest ratios in the cruise industry, not to mention the largest private verandas in the cruise industry and a new category of luxury suite, the nearly 4,500-square foot Regent Suite.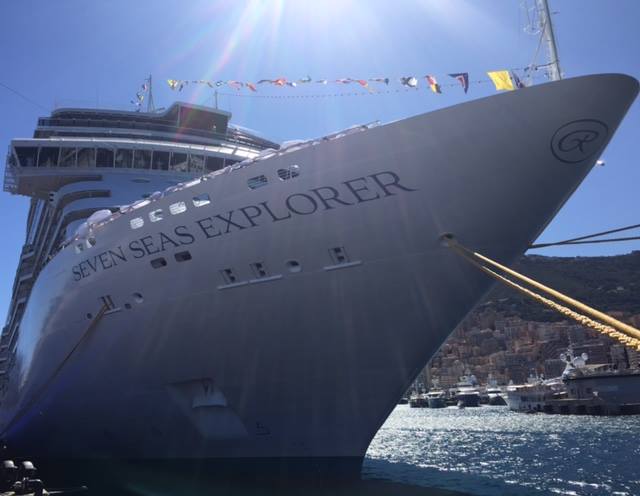 During his christening remarks, Del Rio reflected upon the humanitarian efforts undertaken by Her Serene Highness as part of the Princess Charlene of Monaco Foundation. The Foundation's mission is to save lives by teaching children and adults basic water safety techniques.
"It is an honor to be the Godmother of this magnificent ship, Seven Seas Explorer. I am also thrilled by the discussions taking place between my Foundation and Norwegian Cruise Line Holdings to implement my Water Safety program on all their ships. Developing awareness of the risks attached to aquatic environments is, for me, a cause of most importance," stated Her Serene Highness Princess Charlene.
A voyage (10 nights) is priced at $36,020 per person. The luxury liner's maiden voyage will take place July 20, 2016, and will spend its inaugural season in Europe before heading to Miami for a series of Caribbean voyages.