Love affair with Ruinart Blanc de Blancs and the new Ron Arad vasque.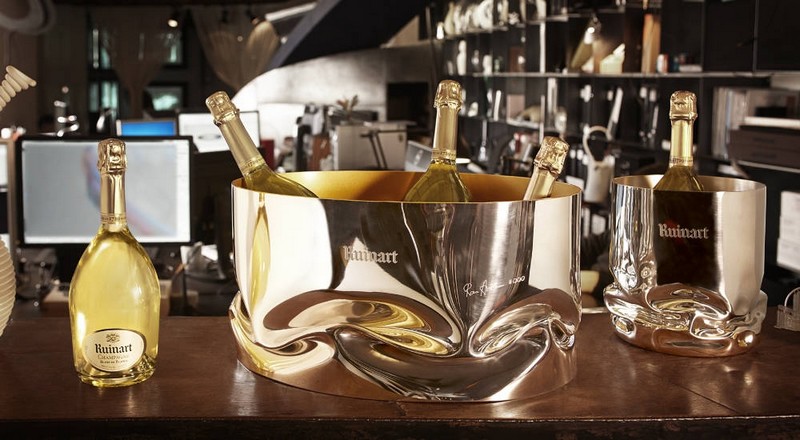 Ron Arad's sharp signature announces Ruinart's next rendezvous – an exclusive champagne vasque. The elegant cooler for the prestigious Ruinart Blanc de Blancs will chill the bottle at the perfect temperature for enjoyment. For Ruinart, the Israeli industrial designer, artist, and architect once again went beyond limits to create a unique, sculpture piece with dancing forms. The cooler is sold with a magnum of Ruinart in a trunk with the House's coat of arms, in a numbered limited edition of just five pieces signed by the artist.
Ron Arad has focused his mastery of curves and metalwork on a sleekly aesthetic bottle cooler for Ruinart. The object expresses the free spirit that characterizes all his designs. The designer's colorful creations include the iconic Rover armchair and the Well-Tempered chair.
Delicately compressed with a single fold, the curved basin was produced by Orfèvrerie d'Anjou, a 300-year old family-owned firm whose remarkable craftsmanship made the designer's idea a reality.