The Rolls Royce Of Cocktail Hampers.
Conceived to meet the needs of those who wish to relax and enjoy something a little beyond the traditional glass of Champagne.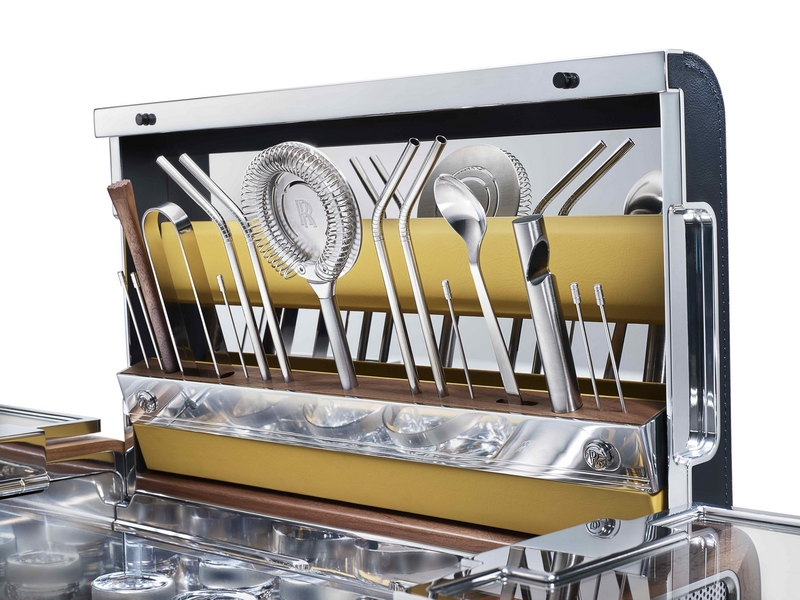 A new high-end Cocktail Hamper illustrates an intimate understanding of the desires of the most discerning patrons of luxury in the world.
Following in the footsteps of Bentley, Rolls-Royce Motor Cars unveiled a new limited edition Cocktail Hamper equipped with every necessary accoutrement required to create and enjoy the perfect cocktail. The Hamper itself is meticulously hand-crafted over a period of eight weeks from American Walnut Wood and the finest Natural Grain Leather that adorn the interior of some Rolls-Royce cars. Only 15 of these exquisitely crafted hampers will be produced, ensuring their exclusivity.
The designer behind its creation, Rolls-Royce Accessories Designer Sina Maria Eggl, consulted with experts from Dorchester Collection's London Hotels, The Dorchester and 45 Park Lane, to ensure the Hamper is perfectly appointed to cater for a vast selection of classic and contemporary cocktails.
"Each motor car that we craft represents a deeply personal expression of individual customer tastes and lifestyles. This extraordinary scope for personalisation extends far beyond the car itself through an Accessories Collection, featuring exceptional objects designed to augment the lifestyles of the marque's customers," said Gavin Hartley, Head of Bespoke Design, Rolls-Royce MotorCars.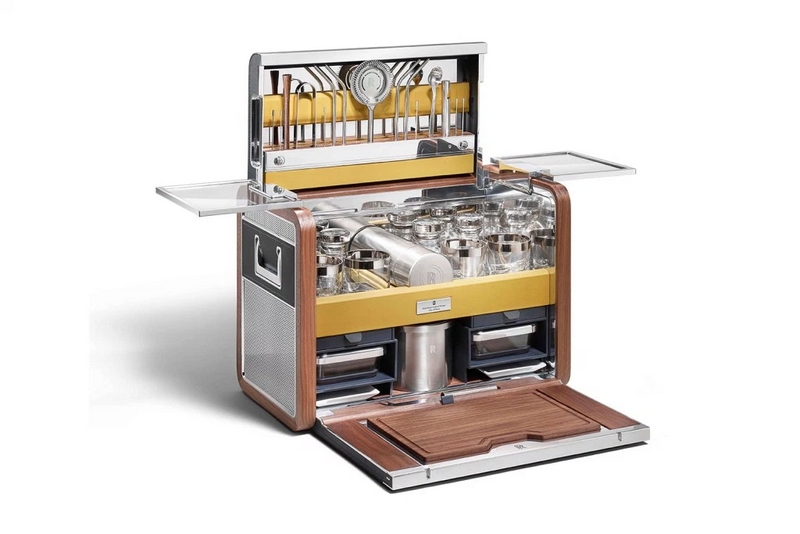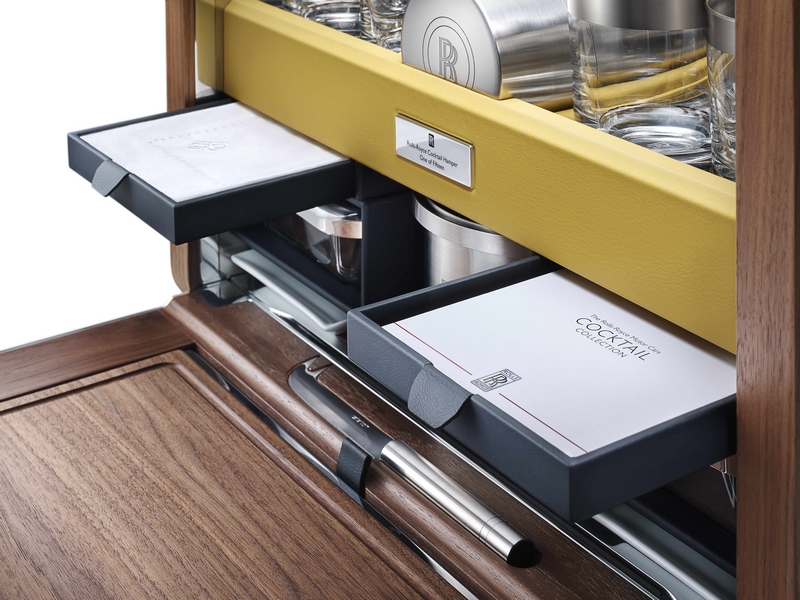 Every possible application is considered and ingeniously executed. Should the user wish to present their guests with canapés, two dishes find their place in the lower portion of the Hamper, either side of an ice bucket, whilst discreet drawers hold recipe cards and fine cotton napkins. The upper tier of the luxury Hamper, containing tumblers, decanters and a shaker, is adorned in a Golden Sand coloured leather.
Theresienthal, Europe's most revered glassmaker and supplier of many of the Continent's Royal Courts, was chosen for their uniquededication to artisanal hand-craftsmanship. The glasses themselves take one month to complete owing to the utilisation of a time-honoured technique that sees the glass blown into beech wood moulds, guaranteeing an exceptionally smooth surface. The presence ofthe human hand at every stage of the production process ensures no two glasses are the same, with almost imperceptible differences attributable only to the glasses' master craftsperson. Designed to express the delicacy of the glasses themselves, the rims are finished in platinum.
Finally, a perfect service is guaranteed through the inclusion of a glass tray, discreetly and safely housed beneath the integratedwooden chopping board, ensuring drinks are presented to guests in consummate Rolls-Royce luxury. As a finishing touch, a book containing a series of cocktail recipes inspired by the marque's extraordinary heritage completes the set.