Renovo Coupe Cockpit Concept is Powered by the NVIDIA Tegra X1 Mobile Super Chip. The first all-electric American supercar, the Renovo Coupe, is making its second global appearance this week at the 2015 Consumer Electronics Show (CES).

As Silicon Valley car company Renovo Motors moves to begin limited production in 2015, CES provides the first public viewing of the latest prototype evolution of Renovo's groundbreaking vehicle equipped with NVIDIA Drive Studio Technology powered by the NVIDIA Tegra X1 mobile super chip.
Produced by Renovo Motors, the 500 horsepower Coupe includes a cockpit concept designed in collaboration with NVIDIA and developed using NVIDIA DRIVE Studio software. The cockpit is powered by the new NVIDIA Tegra® X1 mobile super chip, which drives an all-digital instrument cluster and 11.6-inch touchscreen in the center stack. The Renovo Coupe is the world's first vehicle to feature the Tegra X1 technology.
"Renovo's engineering collaboration with NVIDIA reflects its commitment to integrate the world's most advanced automotive technology in the Coupe," said Christopher Heiser, Chief Executive Officer for Renovo Motors. "Our goal is to make the Renovo Coupe the world's highest-performing, most advanced electric supercar. We are very impressed with how NVIDIA technology has helped us make this a reality."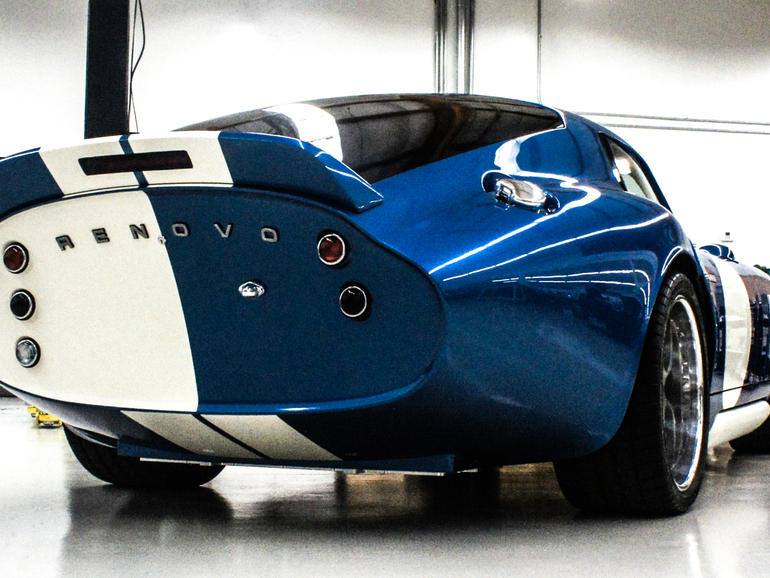 NVIDIA DRIVE Studio is a comprehensive software suite that enables the rapid development and production of vehicle instrumentation and infotainment systems. NVIDIA's advanced graphics enable the driver to maintain a fluid, natural connection to the vehicle and monitor all its systems at a glance, to ensure the best driving experience possible.
Driving the car's cockpit concept, NVIDIA Tegra X1, which was unveiled earlier at CES, is the first mobile super chip with over one teraflops of processing power. It delivers supercomputing capabilities that make possible unprecedented graphics, sophisticated deep learning and computer vision applications.
Since its introduction last year, the Renovo Coupe has set new standards in electric vehicle performance and engineering. It is powered by a patent-pending 740 volt lithium-ion battery pack which feeds power to its twin sequential axial flux motors that produce more than 500 horsepower and 1,000 ft-lbs of torque. The Coupe's revolutionary power train makes all of this power available immediately from a complete stop in just 37 milliseconds. With a 0-60 MPH time in less than 3.4 seconds, the Coupe stands alone as the quickest production rear-wheel drive electric vehicle in the world.
After four years of secret research and development, Renovo Motors unveiled the Renovo Coupe at the 2014 Pebble Beach Concours d'Elegance. It is built using a genuine, factory-modified Shelby CSX9000 chassis which incorporates the classic design of a legendary supercar with Renovo's groundbreaking electric vehicle technology.