From transportation to private retreating space – Mercedes-Benz F 015 Luxury in Motion.
World premiere of the Mercedes-Benz F 015 Luxury in Motion at the CES.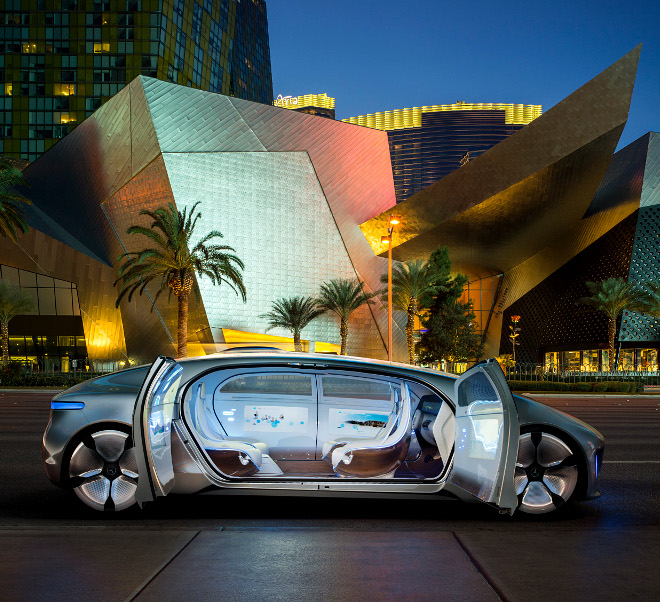 Automobile is changing from a means of transportation to a private retreating space. An exponene of this revolution of mobility is the new Mercedes-Benz F 015 Luxury in Motion unveiled at the CES 2015.
The F 015 Luxury in Motion is the visionary answer of Mercedes-Benz to a rapidly changing world. By 2030, the number of mega-cities with more than 10 million inhabitants will increase from about 30 to over 40.
"The single most important luxury goods of the 21st century are private space and time," explained Dieter Zetsche, Chairman of Daimler and Head of Mercedes-Benz Cars. "Autonomously driving cars by Mercedes-Benz shall offer exactly that. With the F 015 Luxury in Motion, this revolutionary concept of mobility becomes tangible for the first time."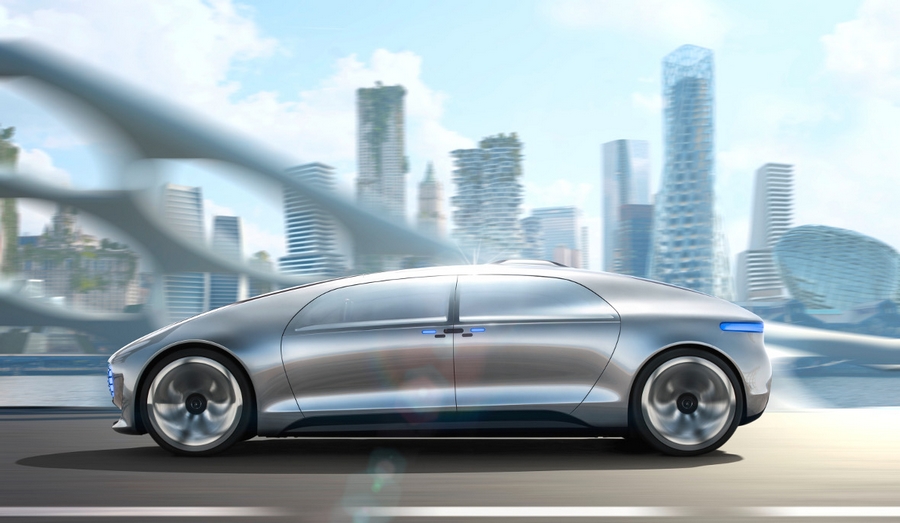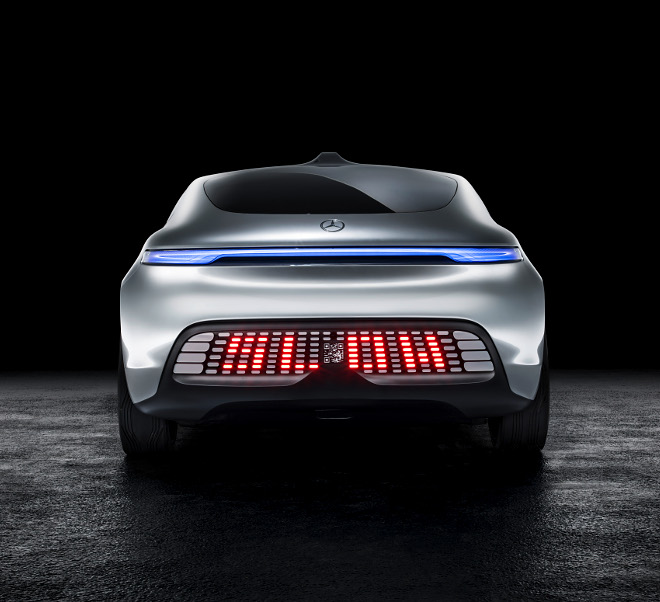 The pivotal feature of the innovative interior concept is the variable seating system, with four rotating lounge chairs that allow a face-to-face seat configuration. All four passengers can use their time aboard to work, to relax or to communicate. In order to make getting in and out of the car easier, the electrically powered seats also swing outwards by 30 degrees as soon as the doors are opened.
One key aspect of the research vehicle is the continuous exchange of information between vehicle, passengers and the outside world. This is facilitated by six display screens harmoniously integrated into the instrument panel and the rear and side panels, which turn the interior of the F 015 Luxury in Motion into a digital arena. Passengers can interact intuitively with the connected vehicle through gestures, eye-tracking or by touching the high-resolution screens.
"Already two years ago, with the S 500 INTELLIGENT DRIVE we showed on the historical route Bertha-Benz took in 1888 that we have the technology which makes autonomous driving reality in everyday traffic. We have a master plan in place to take the big leap required getting from technically feasible to commercially viable. The F 015 Luxury in Motion demonstrates where this may take us," added Zetsche.