Palazzo Fendi in Rome Is Both a Boutique and a luxury Hotel.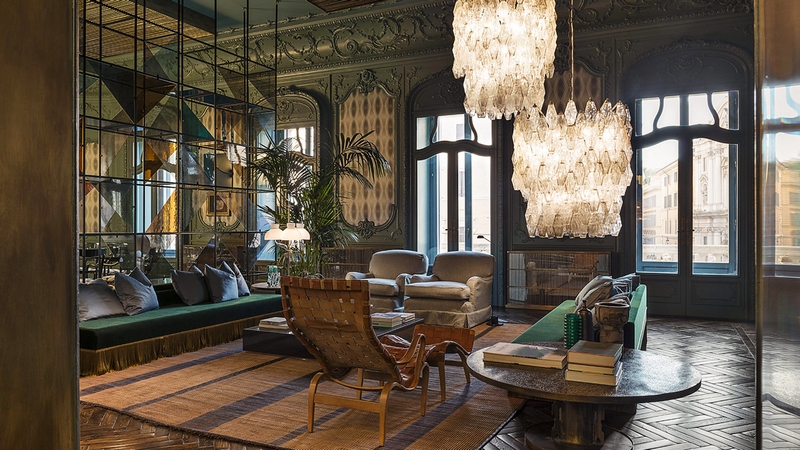 Now there is a unique chance not to just shop at Fendi, but to eat and sleep into its world. Fendi has opened the Palazzo Fendi, a five-story historical palazzo in the heart of Rome.
Fendi's Roman palace includes the world's largest FENDI flagship store with an in-house fur atelier, the Palazzo Privé, a luxurious apartment for VIP, FENDI Private Suites, its first boutique hotel with seven suites, and Rome's first international restaurant, ZUMA Rome.
While the façade remains faithful to historic Italian architecture, the rest of this entirely renovated 17th-century building has been transformed into a space dedicated to an exceptional art of refined living.
"The venue reflects Fendi's aesthetic interpretation of its lifestyle in terms of design and is a symbol of the brand," chairman and chief executive officer Pietro Beccari told WWD. "There is no other place where you can so easily understand our very precise, very personal vision of luxury. Once people come and see this for themselves, their entire idea of Fendi will change."
With a Zuma restaurant and a rooftop terrace with a bar, the Palazzo Fendi offers a complete Roman experience of Italian luxury.
The ground floor and first level are home to the massive Fendi boutique. The store offers a unique esthetic experience, exhibiting a selection of artwork in an architectural setting that epitomizes Italian luxury. In the entrance, visitors are welcomed by the Moon Baal sculpture by Swiss artist Not Vidal, reflecting the circular motif of the precious marble floor. The choice of travertine, the stone traditionally used to
build classical Roman monuments, pays tribute to Italian heritage.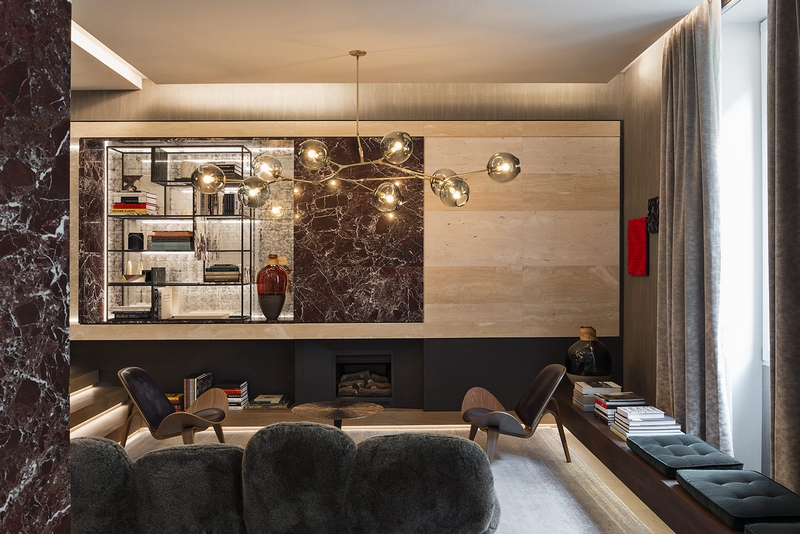 Palazzo Fendi's second floor is occupied by a private apartment, catering to VIP clients, celebrities, and friends of the House. The décor for this private Palazzo, imagined by the design duo behind the Dimore Studio, blends vintage design pieces, contemporary furniture and objets d'art, as well unique creations commissioned by Fendi.