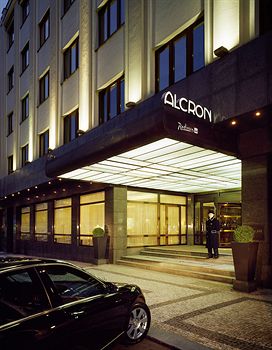 The Carlson Rezidor Hotel Group has announced that the Radisson Blu Hotel Prague's fine dining restaurant, "The Alcron", been awarded its first Michelin star. The intimate restaurant featuring just 24 seats is headed by Czech chef Roman Paulus and offers an exclusive menu focused on fish and seafood.
"We are very proud of Roman Paulus and his professional, dedicated team. Michelin honors the best of the best only and "The Alcron" is a true jewel where our guests enjoy food and hospitality of outstanding quality", said Kurt Ritter, President & CEO of the Rezidor Hotel Group that operates the hotel.
"The Alcron" opened its doors in 1932 and soon became a favourite venue for celebrities such as writer Frederick Forsyth, French
cabaret owner Maurice Chevalier, U.S. General Douglas MacArthur and Czech athlete Emil Zatopek. Much like the Radisson Blu Prague hotel itself, the elegant dining room is designed in Art Déco style. It features an original fireplace from the 1930s and wall paintings of dancing couples by Tamara de Lempicka.
Chef Roman Paulus, who has worked in famous kitchens like at The Savoy in London and on board the legendary cruise liner "Queen Elizabeth II" before joining "The Alcron" four years ago, firmly believes in perfect, fresh ingredients and excellent service: "Food must have taste and be fun at the same time", he said.
Together with David Patek, Food & Beverage Manager at the Radisson Blu Hotel Prague, Paulus has put together a carefully selected, rigorously trained and highly creative team at "The Alcron".
"To have the right attitude and ambitions is crucial for us. We cannot work with people who are willing to make a soup out of instant powder", he commented.