Of all the Fortnum & Mason's momentous events of 2012, none promises to be more joyous than the Diamond Jubilee of Her Majesty Queen Elizabeth II. To celebrate this important milestone in British nation's history, historic department store Fortnum & Mason created a whole new collection of delicious and beautiful gifts, each commissioned specially for the occasion. Decorated with Fortnum & Mason new Jubilee design, which was inspired by the Queen's Beasts that stood guard at her Coronation, each gift will be a delightful reminder of this happy event. The store launched 60 crested products marking the Queen's 60-year reign.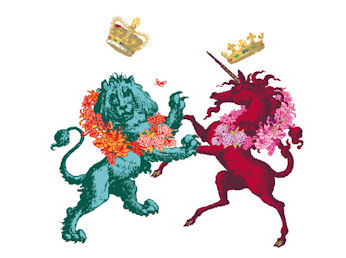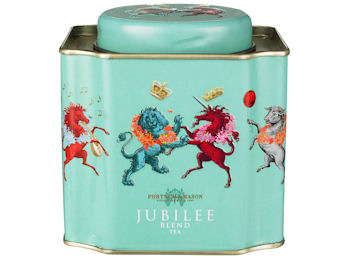 To celebrate The Queen's Diamond Jubilee, Fortnum & Mason decorates the store with heraldic creatures taken from her Majesty's ancestors' coats of arms. All technical work and décor has been undertaken by British craftsmen, using materials sourced within the UK.
Fortnum & Mason will hand-deliver picnics to people enjoying the Queen's Diamond Jubilee next June. Anyone gathering at Green Park and Hyde Park during the four days of festivity will be able to telephone the store and have lunch delivered to their deckchair.