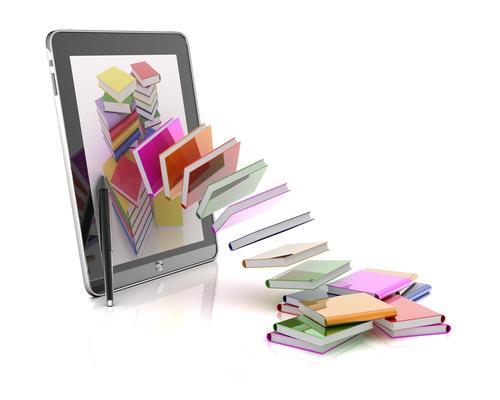 'Publishing Innovation Awards' from Digital Book World, that celebrates its 3rd edition this year, rewards the most innovative e-books, enhanced books and book apps in 14 categories assessing quality, but also design and interactivity. The mission of the contest is high- lighting authors and editors to inspire new ways of understanding the reading experience in the digital era.
Play Creatividad team, a small studio from Barcelona, has been honored with the Publishing Innovation Award for the best App in Fiction Category for "iPoe Collection: The Interactive and Illustrated Edgar Allan Poe Collection", for iPad and iPhone that gathers some stories from the master of horror, Edgar Allan Poe, enhancing it with illustrations, animations, interaction and original soundtrack.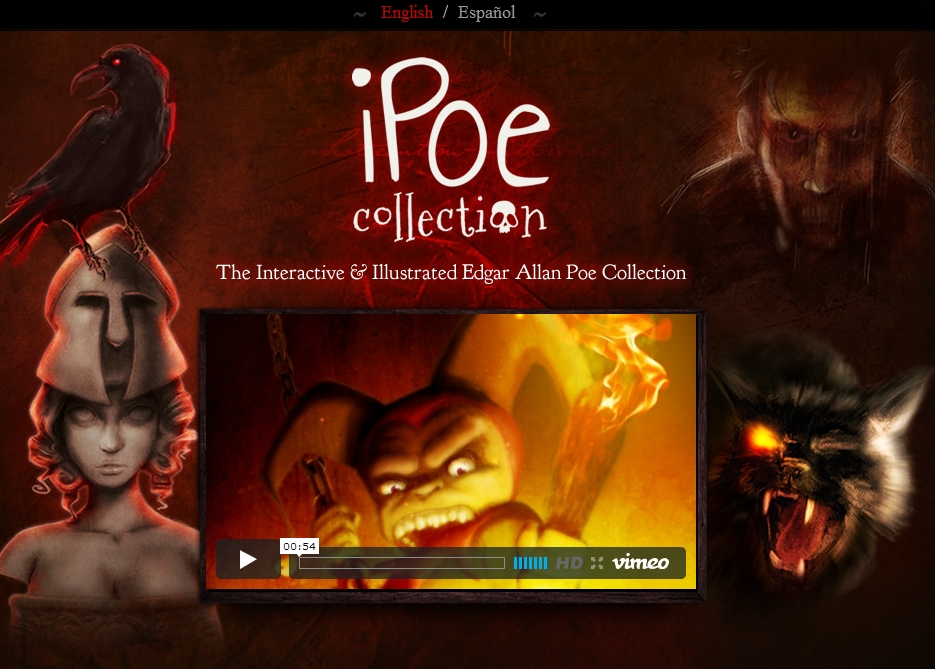 Publishing Innovation Awards winners are:
Winner: Shuffle (Tonto Books)
Finalists: The Beijing Code (Smashwords); Just Call Me Lopez (Loyola Press)
Winner: 11 Days in May (Waterside Press)
Finalists: A Gender Neutral God/ess: Be Inclusive but MAKE NO IMAGES was the Religious Change (J.J. Graphics); The Metropolis Organism (Frank Vitale Productions); Road Trip USA (Avalon Travel); AAA Chicago eTour Book Guide (AAA Publishing); Rick Steves' London 2013 (Avalon Travel)
Winner: The Dinosaur that Pooped Christmas (Random House)
Finalists: Neandersmall and the Egg (Bish Bash Books); The Finger Prince (Self Published); "B" is for Books! (Random House Children's Books); SpongeBob SquarePants Presents; Don't Be A Jerk It's Christmas (Nickelodeon Publishing)
Best Ebook Reference/Academic
Winner: The Visions of Tondal from the Library of Margaret of York Publisher (Getty Publications)
Finalists: Poisonous and Venomous Animals of America (Bilineata Publishing); HTML5 (FCA Editora de Informática, Lda.); Atlas of Anatomy, 2nd Edition (Thieme)
Winner: Stretching (Shelter Publications)
Finalists: Roy & Hydrants (self-published); Frankenweenie: An Electrifying Book (Disney Publishing Worldwide); Secrets of the World's Best Grilling (Workman Publishing); Molto Batali (HarperCollins); The Making of Life of Pi (HarperCollins)
Winner: iPoe – The Interactive and Illustrated Edgar Allan Poe Collection (Play Creatividad, S.L.)
Finalists: History of a Pleasure Seeker (Orson & Company); Beside Myself: An interactive novel for the iPad (Jeff Gomez)
Winner: Wine Simplified: Navigate Wine with Confidence (Open Air Publishing Inc.)
Finalists: Mother, Stranger (The Atavist); A Better Man (HarperCollins); This Is Not An App (Perigee Books, an imprint of Penguin Group USA)
Winner: Dr. Seuss's The Cat in the Hat Color & Create! (Random House Children's Books)
Finalists: Magic Town (Mindshapes); Rounds: Franklin Frog (Nosy Crow); Leonard (Ink Robin); Ten Giggly Gorillas (Wasabi Productions)
Best App Reference/Academic
Winner: World Development Report 2012 app for iPad (The World Bank)
Finalists: Pyramids 3D (Touch Press); Biblio Board (Biblio Labs)
Winner: 2084 (Thunder Cloud Studios LLC)
Finalists: Stowaway (The Atavist); Clover (Soma Creates Inc)
Winner: iOS App Development for Non-Programmers – Book 1: Diving In (Oak Leaf Enterprises, Inc.)
Finalist: The Norfolk Mace (Create Space)
Winner: Inside the Script (Warner Bros. Digital Publishing)
Finalists: Great Impressionist & Post Impressionist Paintings: The Musée d`Orsay (ArtePublishing)
Winner: Dynasty of the Magi (PoetCode)
Finalist: Shuffle (Tonto Books).