Prada's Luna Rossa maxi catamaran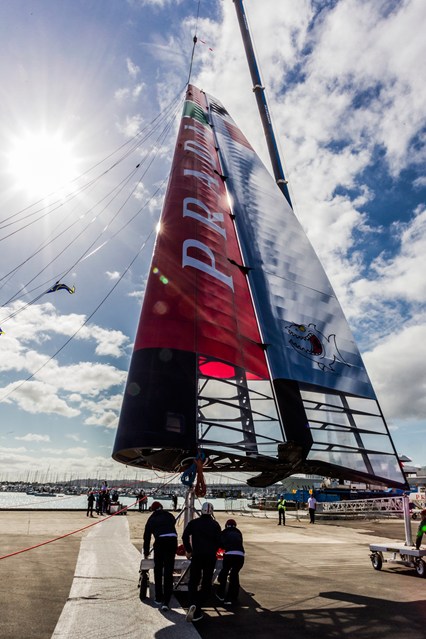 Miuccia Prada and Patrizio Bertelli, the famous power couple of yachting enthusiasts, officially launched the latest addition to Luna Rossa sailing team. The new €40 million luxury yacht will compete in historic sailing race, the America's Cup, which will take place in San Francisco in 2013, proving that sailing has always been a part of the power couple's lives.
Prada is taking part for the fourth time in America's Cup with a Prada-sponsored 22-foot maxi catamaran. The sailing yacht took 300 workers a total of 52,000 hours to create.
"I feel it's inappropriate to call it a boat or a yacht," said Prada CEO Patrizio Bertelli. "It's an industrial artefact that happens to sail on the ocean."
"When I first met Patrizio, we competed in regattas in small eight-metre boats," Miuccia Prada told the Times. "Sometimes we won."