Perfume-makers fear EU legal blow to industry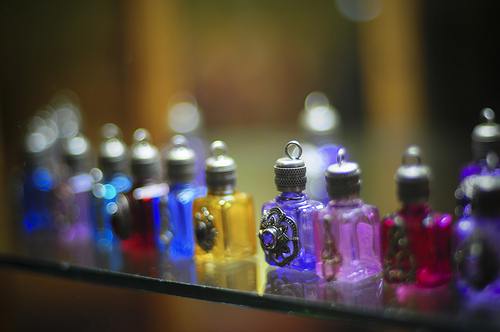 The European Commission wants to introduce new laws restricting the use of natural perfume ingredients linked to allergies. The EU estimates 1-3 percent of people in Europe are allergic or potentially allergic to ingredients found in perfumes – a number it considers high enough to justify concern.
"All citizens are entitled to the same protection," SCCS Working Group chairman Ian White, from London's St John's Institute of Dermatology, told Reuters.
The EU recommended restricting the concentration of 12 substances – including citral, found in lemon and tangerine oils; coumarin, found in tropical tonka beans; and eugenol, found in rose oil – to 0.01 percent of the finished product.
The new laws curtailing the use of natural scents would impact the $24.3 billion premium fragrance industry, including luxury groups such as LVMH (owner of Dior and Guerlain perfume houses), fragrance-producers (Givaudan, Firmenich, Symrise, Takasago or Robertet) and the small plant growers around the world. Perfume-makers fear the EU could force them to change formulas of the future perfumes or iconic scents, such as Chanel No. 5, created in 1921, Miss Dior, Guerlain scents, and so on.
"It would be the end of beautiful perfumes if we could not use these ingredients," Francoise Montenay, non-executive chairwoman of Chanel, told Reuters.
"(These ingredients are) the spine of about 90 percent of fine fragrances," said Pierre Sivac, Chairman of the International Fragrance Association (IFRA), whose members include America's International Flavors & Fragrances and Switzerland's Givaudan.