Alexander McQueen comes to Savile Row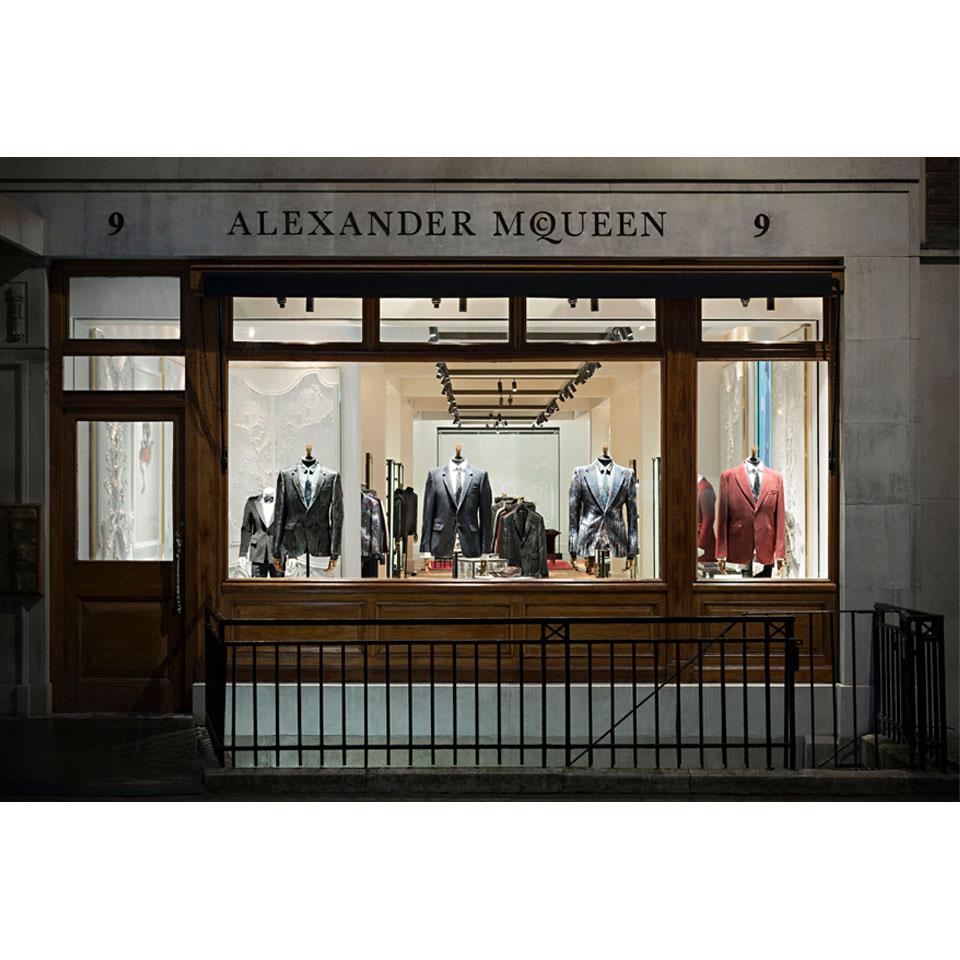 The highly-anticipated Alexander McQueen's first Flagship Menswear store on Savile Row, London is the home to the largest McQueen menswear offering in the world. The new store concept was conceived by Sarah Burton and Alexander McQueen and realised together with David Collins Studio.
"Lee really wanted a shop on Savile Row," said Creative Director Sarah Burton. "It's was really important to him. That's why it's so special having the shop; that's why we've got a picture of Lee here, which is one of my favourites."
The flagship with 19th Century-style ornate plaster panelling and full of McQueen motifs will provide the largest offering for the men's ready-to-wear lineand accessories with plans to develop an in-house bespoke tailoring service housed at the workshop in the basement of the store.
"Tailoring is so important to Lee and to the house itself," Burton told The Times. "It feels special to be back on Savile Row – almost like a homecoming in a way."
"This new menswear store is like a homecoming for Alexander McQueen, since Lee himself was an apprentice on Savile Row, and tailoring has always been the backbone of the label. I'm excited to be able to offer Alexander McQueen menswear in our new environment that is steeped in the codes of the house.'
The centrepiece of the boutique is a large art glass cube, a stage for artworks and items that inspire Burton, The first work on show curated by Sadie Coles is a sculpture of choreographer Michael Clark, created by artist Sarah Lucas.