The PPR Group and Christopher Kane enter into a partnership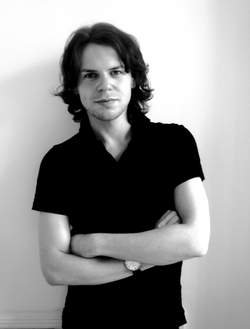 The Scottish young designer, Christopher Kane has seen French luxury group PPR (owner of Balenciaga, Alexander McQueen, Stella McCartney, Saint Laurent and Italian brand Gucci) invest in his label. PPR acquires 51% of the luxury designer brand. PPR will enable the Christopher Kane brand to accelerate its expansion, by providing the support it needs to grow to the next level. A flagship standalone store and a second line expected to be unveiled in 2014.
"Christopher is a truly great talent who has shown a real sense of modernity in the way he mixes elegance and subtle constructions. In just a few years he has built a very distinctive and exciting brand with a unique DNA," , commented François-Henri Pinault, Chairman and CEO of PPR. "I am delighted that Christopher Kane is joining PPR's portfolio of luxury brands and working with us to further develop his business as a global luxury brand. Christopher Kane is already established as a luxury label and has a tremendous intrinsic growth potential. We thus have great ambitions for the brand and will enable it to benefit from our expertise and know-how while providing the space for it to further develop its own creative identity," added François-Henri Pinault.
"We are very excited and honoured to be partnering with PPR for the next stage of development for our brand. PPR have an incredible reputation for building some of the very best luxury brands in the world. They respect our creative vision and they have the expertise and experience to help us build the Christopher Kane brand globally," said Christopher Kane, Founder and Creative Director of the brand.
The Christopher Kane brand was founded by the designer in 2006 upon his graduation from Central Saint Martin's College, London. He has developed a reputation as one of the most talented and innovative British designers. His brand is known for its inventive and imaginative fashion, offering classic yet subtly daring designs. Originally focused on ready-to-wear for women, the brand expanded into menswear in 2010. It sells across the world and has enjoyed successful collaborations with brands such as Versace, Versus, J Brand, Topshop, Swarovski and Shiseido. The company is based in London and has 26 employees.