Available just in time for Christmas, this new McLaren P1 offers a 0-200 metres-per-hour acceleration entirely biscuit dependent.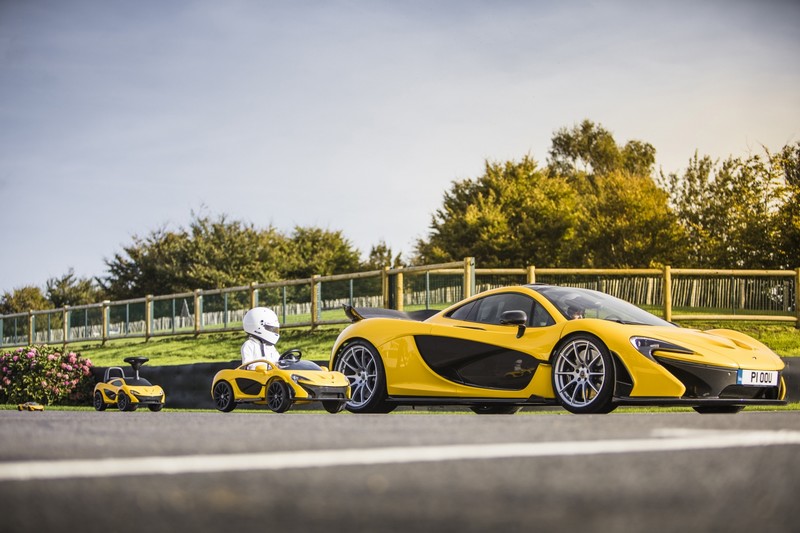 McLaren, the British creator of luxury sports and super cars, has confirmed that the next model to be introduced under its Track22 business plan will be an addition to the Ultimate Series. Its mission is to be the most extreme, track-concentrated road car McLaren has yet designed. On the other end of the automotive segment, McLaren unveiled a foot powered model.
McLaren automotive continues its McLaren P1TM fifth anniversary celebrations with the announcement of an alternative-fuelled version, powered purely by feet attached to a human motor aged less than three years old. At least that's the manufacturer's recommendation.
The 'foot-to-floor' edition can be purchased online from December priced at £35.99 and be delivered in time for Christmas. It is the latest addition to a wide range of licensed models and products available long after all 375 full-size examples of the McLaren P1 were sold.
The McLaren P1 toy car collection also includes the McLaren P1 electric Ride-On and the McLaren P1 Tecnomodel collectible, the latter of which is likely to appeal to buyers who are older than the three years old target group of the 'foot-to-floor'.
Other licensed McLaren P1 products include die-cast models from AutoArt, TSM, Kyosho, Motormax, Kinsmart and Hot Wheels; resin models from Amalgam, TSM and Tecnomodel and Scalextric slot cars. An Airfix 'Quick Build' model is also available, as are radio-controlled models from New Bright, Rastar and Maisto.
\