Naturalistic print gets a fresh update with the 2018 Roberto Cavalli Home Interiors collection.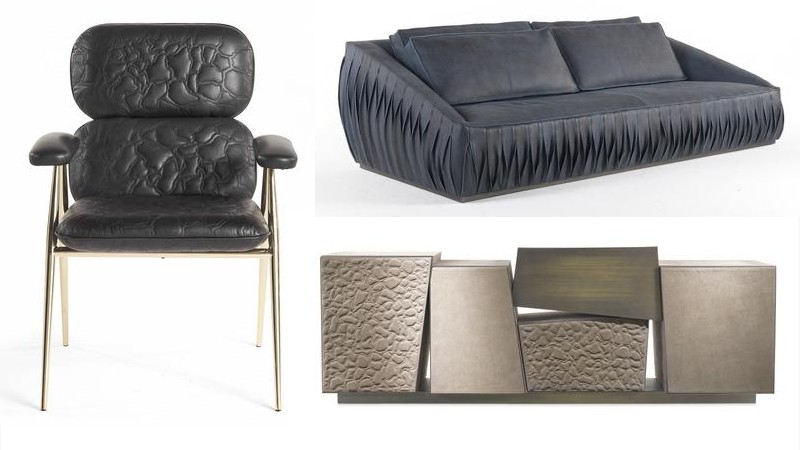 A passion for the noble art and tradition of tailoring, combined with its love for the female universe, are the driving force of the  Cavalli Maison to design unique couture solutions that satisfy the personal desires of every woman. Roberto Cavalli Resort 2018 collection stuns in asymmetric evening dresses in ivory silk Cady, with long sleeve in tulle embroidered with crystals and pearls. The Fall Winter 2017 collection was marked by fierce attitude & nature-inspired prints, now translated into a new furniture range.
Roberto Cavalli Home Interiors will take part in the second edition of the Salone del Mobile.Milano Shanghai, the most important  exhibition in the field of furniture and design, which will take place from 23rd to 25th of November at the prestigious Shanghai Exhibition Center, China.
New chromatic games and naturalistic inspirations, especially the jungle theme, characterize Roberto Cavalli Home Interior exhibition stand: a setting that throw the visitor into a universe of colours, suggestions and fantasy, which deeply expresses the DNA of the fashion Maison, as it's shown by the patterns which are protagonist of the new collection: the palm pattern, the jaguar print, the giraffe embroideries.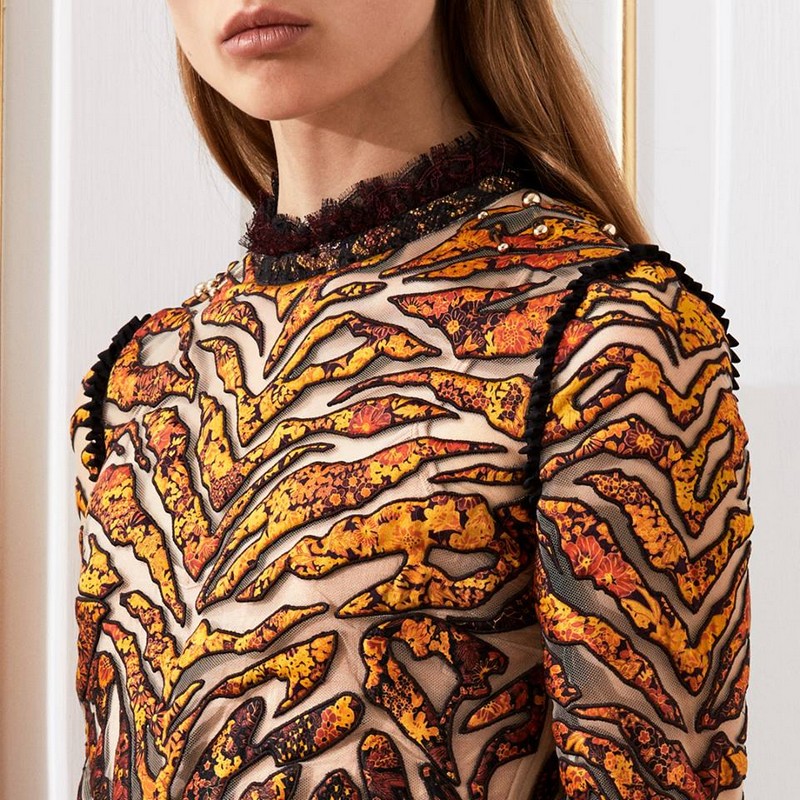 The use of precious materials such as marble, onyx or refined leathers, the 50- 60s references in the shape of furniture and the original combination of bright colours and iridescent shades are peculiarities which characterize the settings: a dining room, a living room, a bedroom and a break-room. The result is a mix with a strong scenographic effect and with an unmistakable urban- glam appeal, a perfect representation of Roberto Cavalli Home Interiors style
In 2016, Salone del Mobile.Milano Shanghai made its grand debut in China, attracting 20,750 professional visitors admiring the authentic "Made in Italy" in Shanghai. The cutting-edge design and the exquisite craftsmanship amazed the Chinese audiences, whose enthusiasm far exceeded the expectations of the organizers.
In response to this great interest of the Chinese market, Salone del Mobile.Milano Shanghai comes again. 109 top Italian brands (+63% compared to last year) will showcase their best and latest products bringing together a visual feast of design.
Master Classes and SaloneSatellite will also be held during the exhibition. The Master Classes, with its three-day educational program will function as a perfect interaction between the two cultures. The Italian and international renowned architects and designers Mario Bellini, Piero Lissoni, and Giancarlo Tintori will be invited to discuss and share with prominent Chinese designers their thoughts and visions about the most cutting-edge topics in the fast-developing design industry in China and in the  world.
SaloneSatellite, the show dedicated to designers under 35 years old, aims to encourage the creativity of the new Chinese  generations.