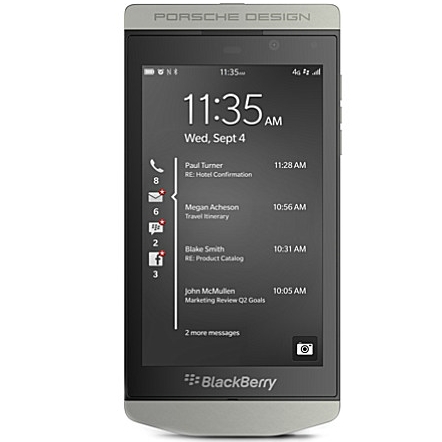 The Porsche Design P'9982 smartphone from BlackBerry is engineered luxury at its finest. The instantly identifiable Porsche Design ID includes a premium forged stainless steel frame, rich, genuine leather backing, wide iconic BlackBerry QWERTY keyboard and large, luxurious full-touch screen.
Made from the finest quality stainless steel, the satin finish is complemented by a hand-wrapped Italian genuine leather back door.
"Your Porsche Design P9982 is part of a BBM PIN group that's unique to Porsche Design P9982 users. So it will instantly set you apart, placing you in the exclusive world of King owners," says Porsche Design about its product.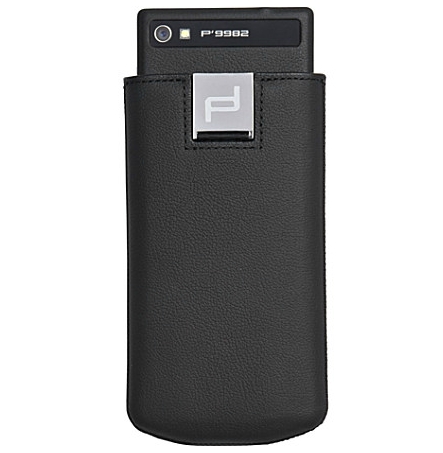 The smartphone comes with an exclusive section in BlackBerry World containing a hand-selected set of media, social and travel apps. The gadget shows all your messages in one place and can be accessed with one swipe with BlackBerry Hub. What's more, as the BlackBerry 10 OS gets to know you and how you use your device, BlackBerry Priority Hub, curates a view of the most important messages to you at a moment in time, so you can focus on what matters.
The £1,400.00 Porsche Design P'9982 offers 2GB RAM + 64GB Flash + Hot Swappable MicroSD slot (support up to 64GB).
Rear Facing Camera features 8MP Auto‐Focus, Back Side Illumination, 5 element F2.2 lens, Milbeaut Fujitsu M‐9MO image signal processor with dedicated 64MB frame buffer, Flash, continuous & touch to focus, image stabilization, Proprietary Enhanced Super Resolution Digital Zoom (5x), 1080p HD video recording, 4DOF video stabilization, while the Front Facing Camera has 2MP Fixed‐Focus, Image & video stabilization, 3x digital zoom and 720p HD video recording.