Prada pays a tribute to the French capital with a pop up shop at the ground floor of Galeries Lafayette HAUSSMANN featuring exclusive pieces with strong messages. On the inside of Prada's Galeries Lafayette takeover is a selection of exclusive bags and accessories for men and women. On the outside, Prada Posters.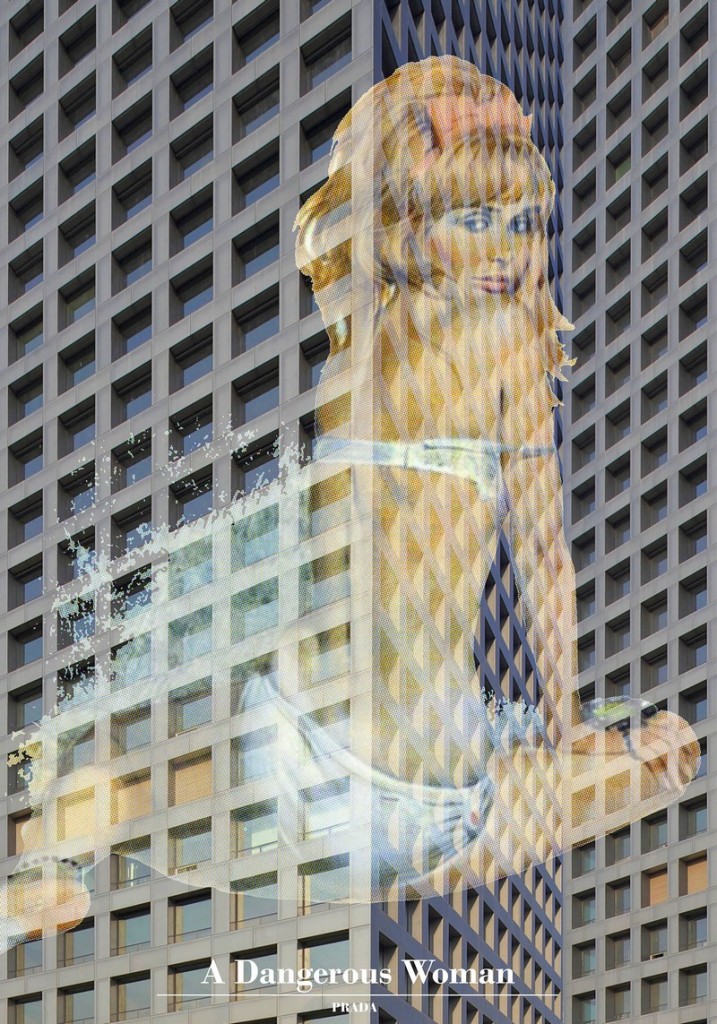 The windows at Galeries Lafayette, Paris are now displaying Prada Posters that highlight Prada's view of woman's role in contemporary society. Two pop-ups offer bags (like #PradaEtiquette) and accessories in exclusive prints and designs.
From July 31st to August 20th in Galeries Lafayette, Paris's iconic department store, Prada presents special window displays and two pop-ups, featuring women's bags and accessories and a selection of men's accessories and ready-to-wear collections.
The Prada "takeover" is completed by the branding of the skybridge linking the two buildings, decorated with a special giant version of the Prada's iconic Trick Robots.
The windows project consists in a maxi billposting: a sequence of posters highlighting Prada's view of woman's role in contemporary society completely covers the window spaces and the building's façade. Closely linked with Prada's 2017 Autumn/Winter runway show and its setting, indoor and outdoor boundaries overlap and influence one another. On one side is the product with a 'private' attitude; on the other, posters which 'publicly' communicate the brand content.
The pop-ups, too, have this contrast. On one hand, the woman's pop-up presents a 'private' setting, on the other, the men's pop-up is completely visible through a grille structure that delimits the space to offer a 'public' setting.