Mini D de Dior. A woman who borrows her man's watch so that she always thinks about him…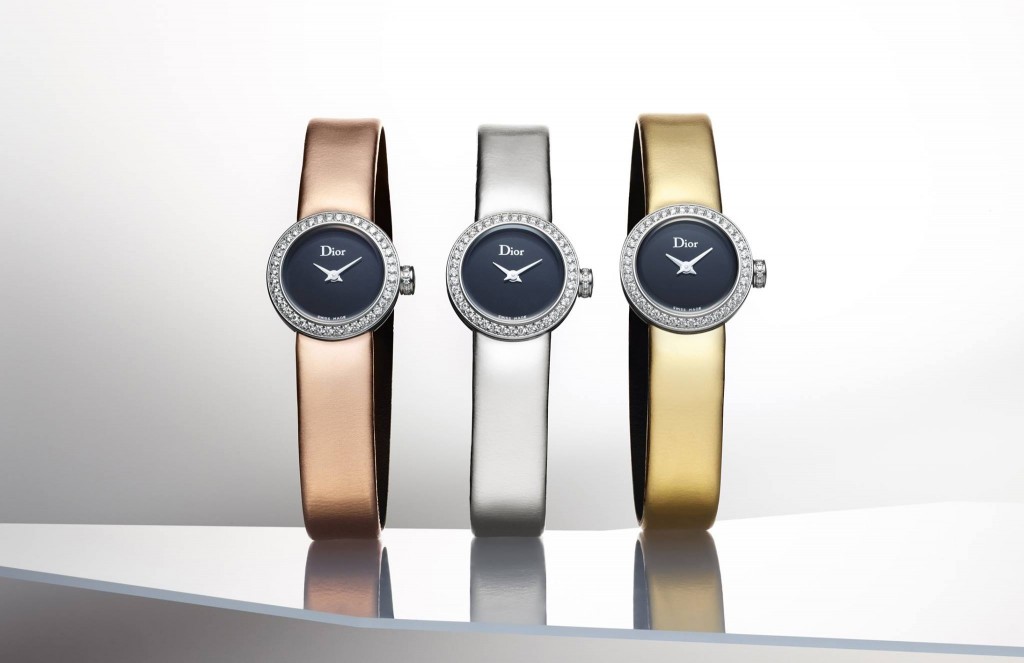 The pure and simple shapes of La D de Dior original masculine design of 2003 are now enriched with very feminine features and Mini D de Dior's 'mirror' effect leather bracelets in the three gold colours.
French jewellery designer Victoire de Castellane, the creative director of Christian Dior's fine jewelry division since 1998, pays tribute to Christian Dior's passion for colour and takes its inspiration from jeweler's taste for contrast, found in Dior jewellery. The watch collection was created thinking of a woman who borrows her man's watch so that she always thinks about him.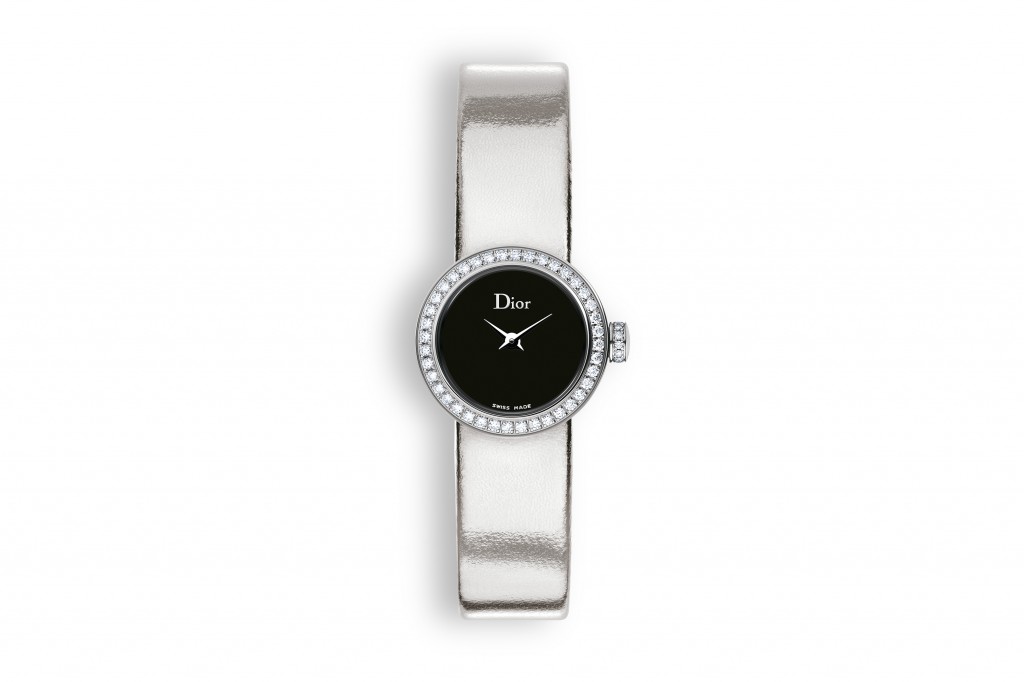 Reflecting the fun and poetic realm of Victoire de Castellane, these three new versions of the Mini D de Dior feature .
"La D de Dior embodies the spirit of Dior Fine Jewellery and reconciles the jeweller's expertise of sparkling snowsettings, ornamental stone dials and the creative boldness of combining materials and colours with Swiss watchmaking know-how, including for some the mechanical Elite movement by Zenith manufacture," said Dior about jewellery expertise involved in La D de Dior making.
Mini D de Dior features quartz movement, a 19mm stainless steel case, bezel and crown set with diamonds, antireflective sapphire crystal glass, white mother-of-pearl dial and polished Dauphine hands.