The world's first smart crash helmet. SKULLY AR-1: Rebel Innovation

It feels like tomorrow. Thanks to the Skully AR-1 Helmet with a heads-up display for navigation and an integrated rear-view camera, riding a motorbike will be less risky. The world's first smart crash helmet developed by Skully Helmets has a real potential to save lives.
This smart crash helmet has a lot of features but the smartest feature is a 180-degree view of everything happening behind the rider. The helmet shows critical information in your line of sight, allowing you to keep your eyes on the road ahead. With an integrated navigation system, the riders will never miss another turn.
"We believe technology should eliminate distractions. It should remove blind spots. It should provide you direction when you want it, and help you focus your attention back where it belongs – on the road ahead," say Skully Helmets' creators.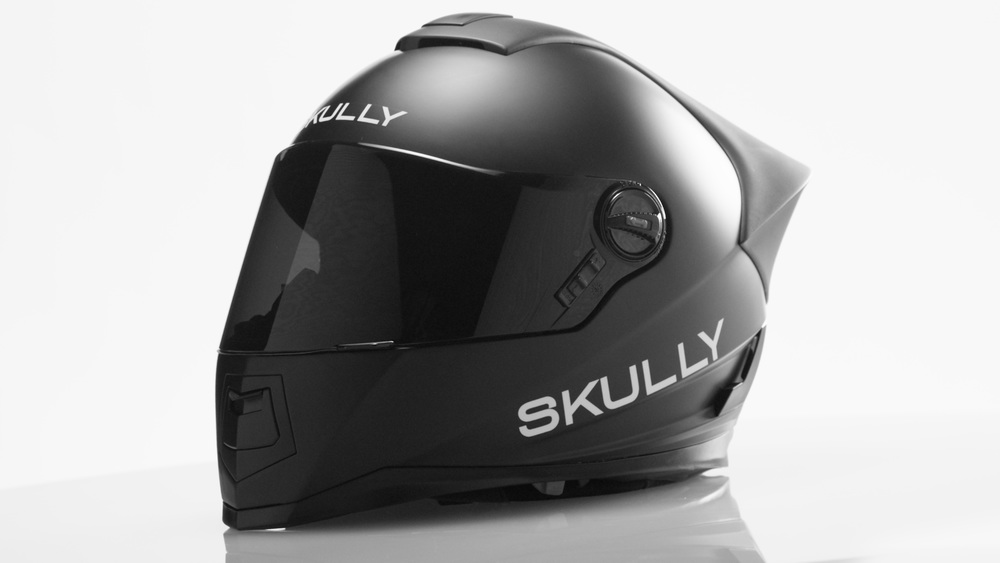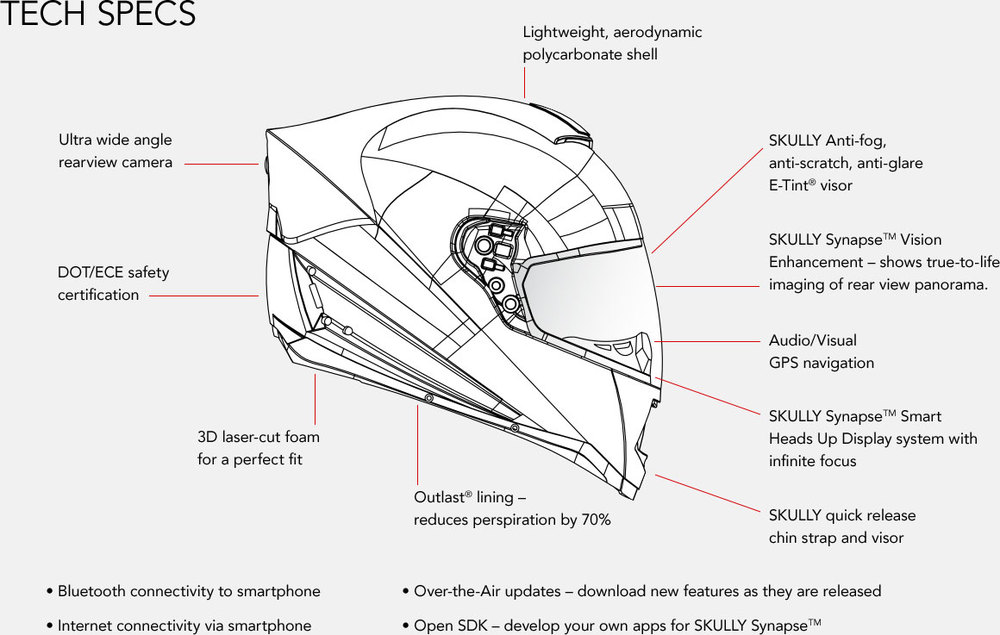 After years of working in the automotive and semiconductor industries, a motorcycle accident inspired Skully's CEO Marcus Weller to found SKULLY in 2013. Marcus holds a Ph.D. in Industrial Psychology and is a motorcycle fanatic with an obsession for human-centered technology and design.
The helmets are not only DOT, but also ECE certified. ECE is the certification standard for MotoGP.
Helmets certified to the ECE 22.05 standard are approved for competition events by AMA, CCS, FIM, Formula-USA, and WERA, and are chosen by nearly every professional motorcycle racer competing in world championship road racing, motocross, and off road events, including the ultimate sport of Moto GP. Helmets that are certified to both DOT and ECE 22.05 offer the highest level of realistic protection with the added benefit of light weight for day-long comfort and rider performance.
The Skully AR-1 smart helmet will arrive in stores next May with $1,499 price tag – — making it $1 cheaper than Google Glass, noted AFP.