The Saleen FOURSIXTEEN Tesla Model S. Saleen's Tesla Model S at the 2014 Pebble Beach Concours d'Elegance.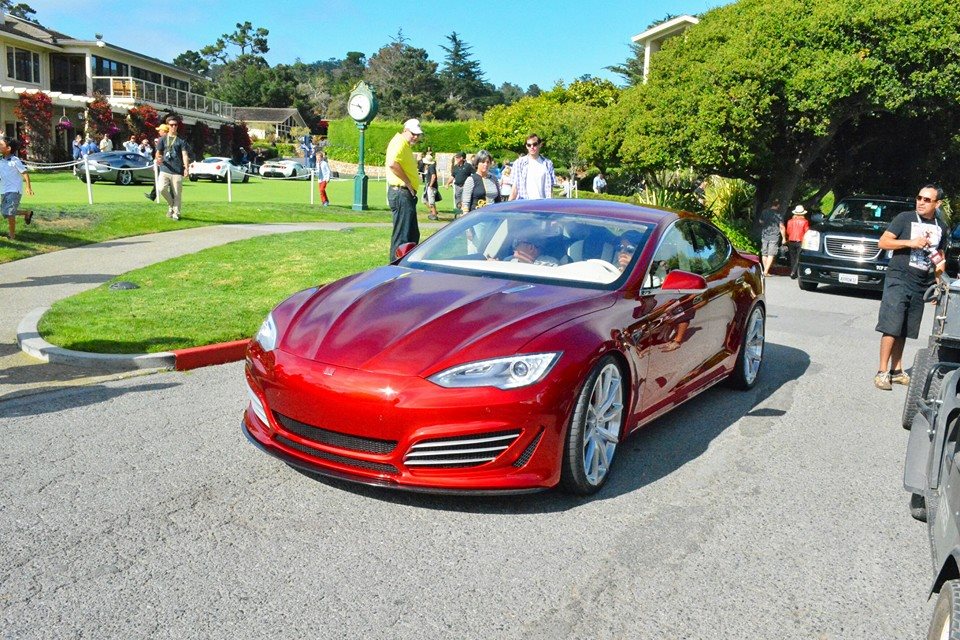 The next generation of performance electric luxury is here. The Saleen 4sixteen Model S concept, the highly anticipated all-electric Tesla Model S based vehicle, is the first all- electric model by American super car manufacturer Saleen Automotive, the American specialty manufacturer of high performance vehicles, technical performance parts, lifestyle accessories and apparel. Paired with a high performance disc brake system and aerodynamic styling, the Saleen made its world debut on 2014 Pebble Beach Concours d'Elegance concept lawn.
"We are eager to showcase the results of the tremendous effort of my team at Saleen Automotive, culminating in what I believe is a truly exceptional all-electric vehicle that stands on the shoulders of the Tesla's innate excellence yet displays the Saleen heritage for which we are known," stated Steve Saleen, CEO, Saleen Automotive.
Utilizing the famed Tesla Model S, Saleen has technologically crafted a remarkable example of an electric drive supercar sedan. Drawing on the same American exotic heritage that inspired the Saleen S7 supercar; the Saleen FOURSIXTEEN Model S details a comprehensive list of aerodynamic, performance and technological upgrades.