Gong Li, Brand Ambassador of Piaget.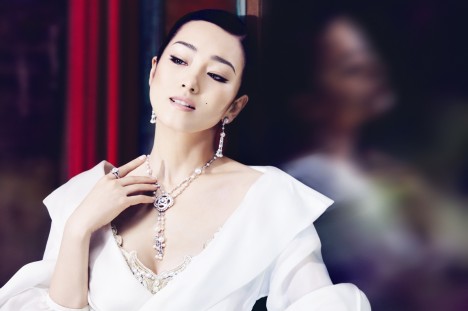 Swiss watchmaker and jeweler Piaget announced new Brand Ambassador Gong Li in the China debut of its Couture Précieuse high jewellery collection. Piaget selected Gong Li as its brand ambassador, seeing in the actress a woman whose spirit truly matches Piaget's own traditions of pursuing perfection.
"Being an icon of classic beauty, exceptional talent, and steadfast dedication, Gong Li shares Piaget's brand philosophy, "Always do better than necessary" and perfectly echoes the brand's pursuit of perfection in the most sublime way," explained Piaget.
Highly-acclaimed for her roles in movies, such as Raise the Red Lantern, and Farewell My Concubine, Gong Li is the first Chinese movie star to appear on the cover of Times. She is also the only Chinese movie star to receive prizes for her personal achievements during the three major international film festivals. With her majestic air, distinctive personality, and elegant style, Gong Li never fails to leave a deep impression on her audiences.
Like Piaget, Gong Li achieved success not only through her innate talent, but also through her determination and pursuit of breakthroughs in her career. Her extreme attention to detail also has helped her to make the awe-inspiring appearance at every occasion. "Movies are an important part of my life. I try my best to show each role passion and great attention to detail. I feel the character with my heart and merge with the world of the film to bring about the best possible outcome. The same is true for Piaget – the House always embraces challenges, and is a true pioneer in the field of high jewellery and watchmaking," said Gong Li.
"Radiant Lace," "Diamond Embroidery," and "Magnificent Adornments" are the three distinct inspirations found in Haute Couture, the Couture Précieuse Collection – a tribute to Piaget's more than one hundred years of skilled craftsmanship. The jewelry pieces are drawing inspiration from Haute Couture, which represents the highest levels of expertique in fashion.