T3 Motion Launches Consumer Electric Vehicle International Product Line at Big Boys Toys Show in Dubai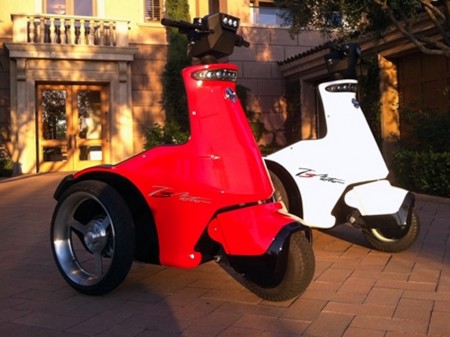 T3 Motion, a producer of clean/ green technology (headquartered in Orange County, California), announced the launch of their international consumer product line at the Big Boys Toys show in Dubai. The Big Boys Toys 2012 event will be held at Atlantis the Palm in Dubai, hosting a number of exclusive innovative product launches from all over the world.
In the UAE, T3 ESVs are popular among police forces. Emaar Properties, the biggest property management company in the UAE, equipped its private security firm with T3 Electric Stand-up vehicles in order to monitor the popular shopping center Dubai Mall near the 828-meter-tall Burj Khalifa, the tallest building in the world. Furthermore, T3 ESVs were featured at the 5th World Future Energy Summit last month in Abu Dhabi.
"We have made great headway with law enforcement in the UAE and the Middle East, opening the door for a successful launch into the consumer market as a luxury brand," stated Ki Nam, T3 Motion CEO.
The T3 ESV is an electric law enforcement patrol vehicle known for its command presence, quick response time and iconic look that is designed to decrease operating costs, reduce crime and increase patrol capabilities. More than 3,000 T3 Series vehicles have been deployed in over 30 countries worldwide.