LUVIENZ: The first Champagne noir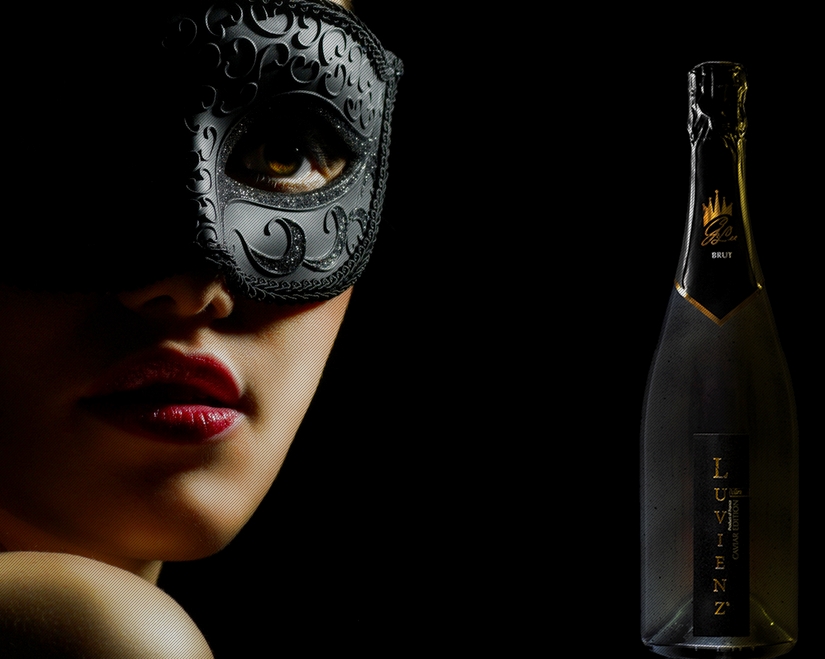 The excitement of champagne, the noblest of drinks, combined with the refinement of caviar. The iconic caviar-champagne pairing led French company Luvienz to the idea of combining flavors that nobody else mixed together to create a unique luxury potion called Luvienz Caviar Edition.
On the palate, the very high quality assembly is describe to provide power and freshness. "Elegant, intense and subtle", the caviar-flavored champagne captivates with the delicacy of the iodine touch.
Made with 100 percent Chardonnay grapes, the bubbly Luvienz Caviar Edition is flavored with Ossetra/ Oscietra caviar, and its recipe is kept secret since 2009.
Ossetra caviar is one of the most prized and expensive types of caviar, eclipsed in price only by Beluga caviar). It is obtained from the Ossetra sturgeon which weighs 50-400 pounds and can live up to 50 years. As with other caviars, ossetra is traditionally served on blinis with crème fraiche and …champagne.