Behind the Mask: Andy Gotts MBE portraits for BAFTA. Biggest collection of BAFTA-winning actor portraiture at London's Somerset House.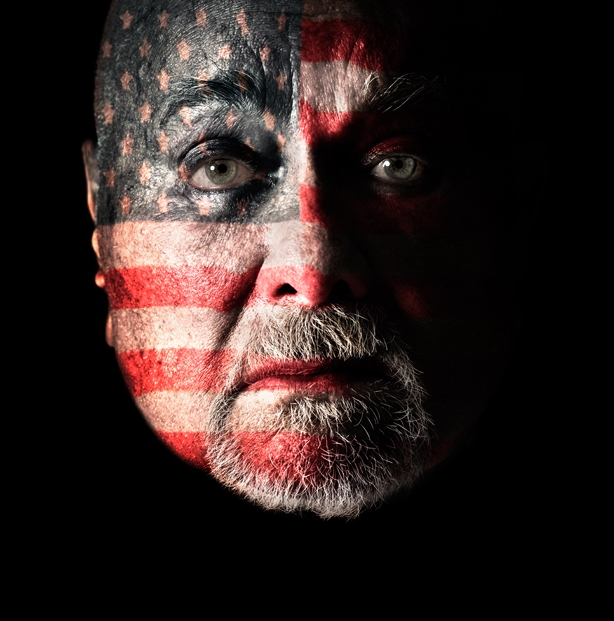 Portraits of 100 top actors who have won or been nominated for British Academy Film Awards (BAFTA) since 1954 are showcased in "Behind The Mask" exhibition at London's Somerset House. The A-listers shot by photographer Andy Gotts are Keira Knightley, Scarlett Johansson, Brad Pitt, Penelope Cruz, Kevin Spacey and George Clooney.
Behind the Mask is a BAFTA Future Archive collaboration with renowned photographer Andy Gotts MBE, a celebrity photographer of 23 years who specialises in actors' portraits, who together have produced Behind the Mask, a photographic census of over one hundred international actors and actresses to have won or been nominated for a BAFTA since 1954.
The project has been over two years in the making with Gotts travelling across the globe in order to photograph subjects including Lauren Bacall, Jeff Bridges, Daniel Day-Lewis, Al Pacino, John Hurt, Sidney Poitier and Tilda Swinton.
In addition to the exhibition, BAFTA will project every image from the series onto the façade of its headquarters at 195 Piccadilly, London during the weekend of the EE British Academy Film Awards (15 and 16 February 2014) as part of an art commission supported by luxury watch brand 88 Rue Du Rhone and the Ruhan Arts Foundation.
Andy Gotts MBE said: "Even though I have been given the title 'celebrity photographer' I have always seen myself as a photographer of actors. I have always been a movie buff and getting the opportunity to meet my matinée idols is beyond a dream come true. I specialize in character studies of the face and try to show a new and different side of world famous faces in my 'warts and all' style."
Anna Allalouf, curator at BAFTA, said: "This is a show of historical importance as the first of its kind to document the many fine actors who have won or been nominated for a BAFTA since 1954 and is a unique celebration of the EE British Academy Film Awards. BAFTA's Future Archive will continue to champion and commission photography from both established and upcoming photographers to document and pay tribute to all aspects of the moving image."
"I made her [Scarlett Johansson] drink champagne very quickly – a couple of glasses, and I said 'OK, I want you to pull 20 of your best faces.' She started pulling all these faces and half way through I started barking things at her, saying 'do this, do that,' and she relished it and she was pulling faces and messing about and laughing. So I was very, very fortunate to get her on a really good day and I got some great shots,"  photographer Andy Gotts told euronews.