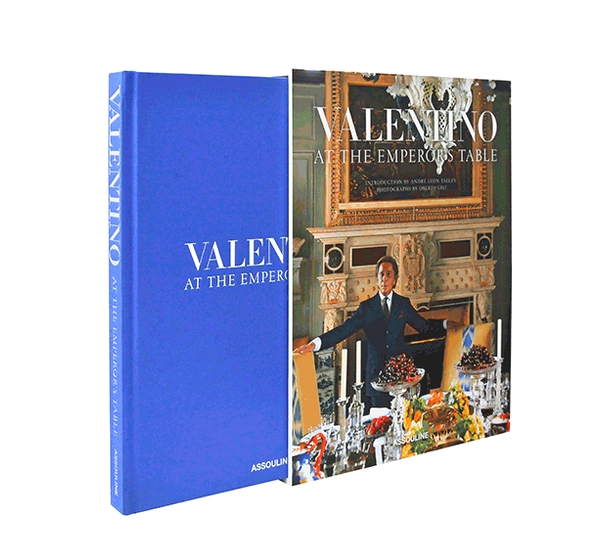 Beauty and entertaining have long been passions of Valentino. Assouline, the publisher of finely illustrated books, luxury editions, and an exquisite gift line dedicated to fashion, art, lifestyle, and design, enters the world of famed fashion designer Valentino Garavani with "VALENTINO: At the Emperor's Table", a journey with hospitality lessons from Valentino, the emperor not only of fashion but also of l'art de vivre. The book presents four decades of Valentino's lavish dinner parties.
As fashion editor and friend André Leon Talley writes in the introduction, "Valentino Garavani designs his luncheons and dinners, in all of his homes, the way he has created crescendos and allegros vivace throughout his forty-plus-year career as one of the greatest haute couture designers and high-fashion leaders in the world."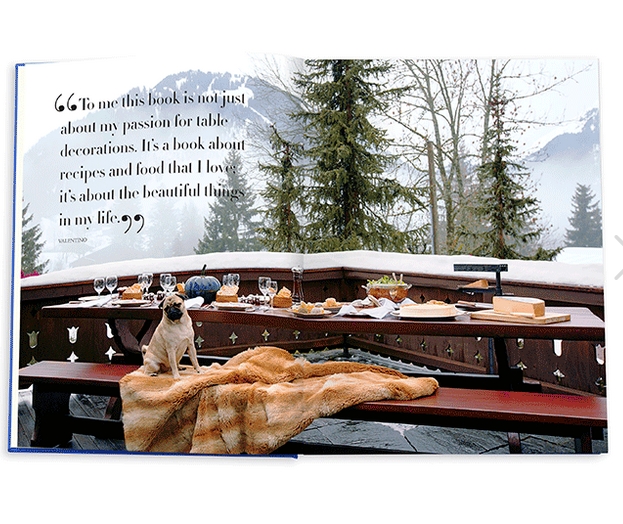 "I am in love with beauty," Valentino Garavani admits in the book's opening. "I have always loved beautiful objects." Though beyond the tangible objets d'art housed in each of his residences, Valentino's excellence as a host is defined by the warmth and joy he creates for his guests.
The Limited Edition copies (192 pages; $245.00) signed by Valentino Garavani are offered with a hardcover in a luxury slipcase.
The book was launched at the new Assouline flagship in London. Following extensive refurbishment, Assouline has taken over 196A Piccadilly, London, a building designed by Sir Edwin Lutyens in 1922, which has since become one of the most iconic locations in the British capital. Martine and Prosper Assouline hosted a glamorous party to celebrate the opening of this flagship, in the presence of Valentino Garavani.