2013 Lincoln MKZ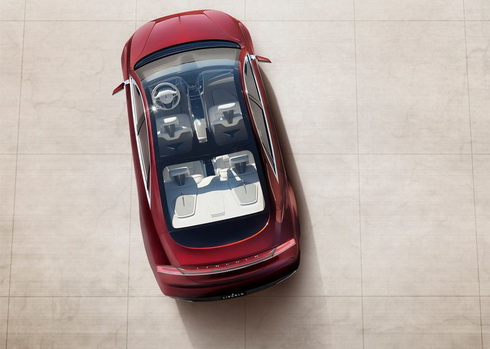 Ford Motor tries to revive a luxury brand whose sales peaked in the 1990s. Lincoln was the top-selling luxury nameplate in the United States, but last year, sales totaled 85,643, less than half the vehicles sold by Lexus, Toyota.
Ford wants fervently to gave a new life to Lincoln using fresh features like a glass roof and "date nights". The new 2013 Lincoln MKZ sedan presented at the New York Auto Show is one of seven new or revamped Lincoln models to be introduced by 2015 intended to resuscitate the luxury brand.
The MKZ is the first Lincoln to be designed by a dedicated team in a Lincoln-specific design factory. The new model competes against the Cadillac CTS and the Lexus ES and the pricing information has not been released yet.
Ford aims also to lower the average age of Lincoln buyers to 57 years from 65, and raise the target average income by more than 50 percent to nearly $160,000 a year. This remains to be seen, as Ford statements will be tested in time.
To encourage more car shoppers to test drive a Lincoln, manufacturer implements strategies such as like "the Lincoln date night," Ford's head of global marketing, Jim Farley said.
"We realize we have a long journey ahead of us, but I think we have set a good foundation for it from the product and also what we're trying to do with the consumer experience," said Mark Fields, head of Ford operations in North and South America.
"To reward you for sampling the brand, we'd like to take you out to dinner, on Lincoln," Ford's head of global marketing, Jim Farley said. "It's a great way to eliminate that friction that so many conquest customers will have."