New museum for French fashion legend Pierre Cardin.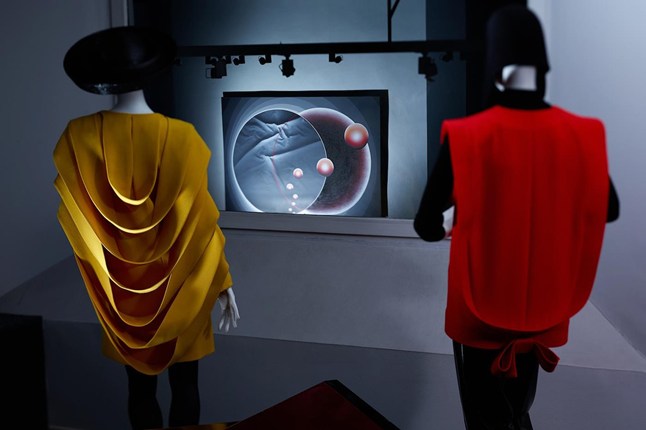 French fashion legend Pierre Cardin (91), one of the longest-lasting living French fashion designers, opened the doors to its new 1,000 square metre museum in Paris, replacing the previous one opened in 2006. The museum designs which spanned his 70-year-career are a reflection of the man himself. The visitors will find 200 pieces from Pierre Cardin's first design in 1951 to his last in 2009.
Cardin is known for his avant-garde style and his Space Age designs. He prefers geometric shapes and motifs, often ignoring the female form. He advanced into unisex fashions, sometimes experimental, and not always practical. He introduced the "bubble dress" in 1954.
"Here you are able to see what I created in 70 years, and this is personal work that resembles me, which doesn't imitate anyone, because copying is related to taste. Copying is not creating, it's making something different, a different sensitivity. Creation can't be discussed, you either love it or hate it. But this shows what I have inside me, my psyche, my will to create the shapes, the fabrics, the colours as I feel them and how I want to show them to people," Cardin explained.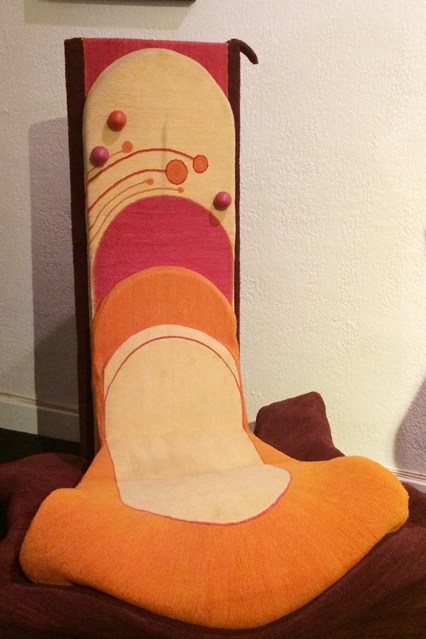 "The museum has plenty of visual stimulation, but it is as short as a micro-miniskirt on information," says Vogue's Suzy Menkes about the museum. "The clothes are on four floors of a mansion, far from its original grandeur, which Cardin told me was his former necktie factory. The clothes are put on mannequins with accessories, but few shoes".
"An evolution. I think fashion can't be stable. There is a style that people either like or do not, but it has to change. Mine is 'Present, Past, Future', which means the future is not here yet but it will become the past," said the living fashion legend.