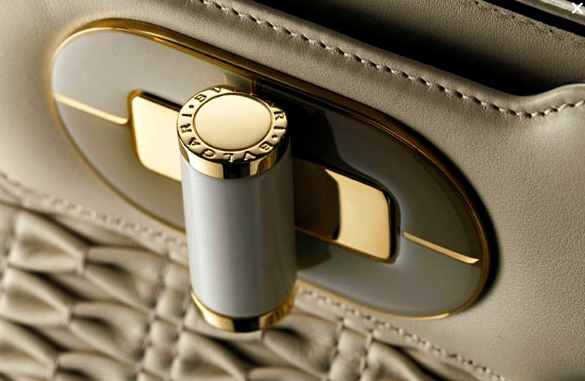 Since 2012, Bulgari luxury house has embarked on an adventure with Italian actress and philanthropist Isabella Rosselini (60), who has designed a collection of handbags with an art deco look.
The secret of this new it bag, now available in a variety of new models, is a combination of classic chic and exquisite details, states the fashion house
The Isabella Rossellini collection includes several calfskin and alligator bags in black, red or sable, each with a twist closure in enamel and amethyst or rock crystal. There are 3 sizes, making it the perfect accessory for every time of day.
The internationally-renowned photographer Annie Leibovitz was chosen to shoot the ad campaign. She drew inspiration from British painter Meredith Frampton, known for his neoralist and slightly surrealist portraits and still lifes.