Finnish producer of luxury sailing yachts Nautor's Swan wants to revitalize the concept of yachting competition between nations with a new mega sailing contest. The Nations Trophy will be an event which "celebrates the history and spirit of international sailing, and reflects the camaraderie and competitiveness central to the success of the sport."
The first edition will be held from 10 – 14 October 2017 in Palma de Mallorca. The Nations Trophy is open to three Swan One Design classes: ClubSwan 50, Swan 45 and ClubSwan 42.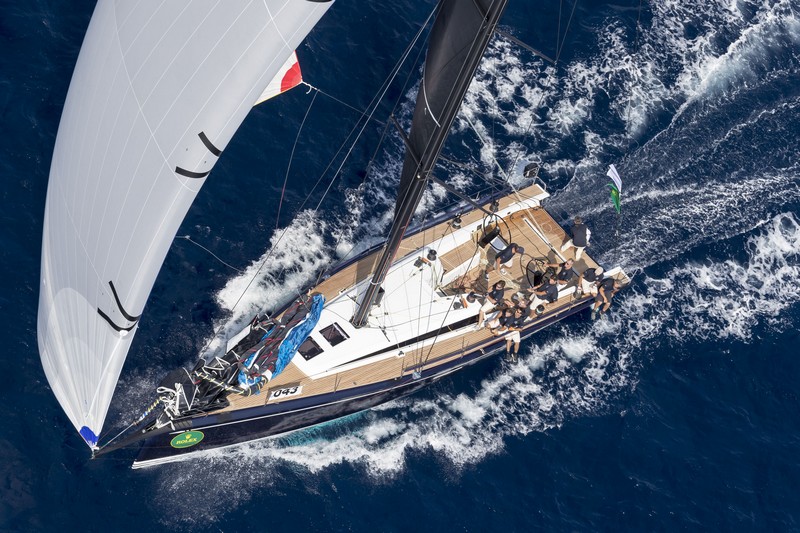 There is already considerable interest within the Swan One Design fleet. Entries are anticipated from Belgium, France, Germany, Italy, Netherlands, Russia, Romania, Spain, Sweden, Switzerland, United Kingdom, and the USA.
The concept is for The Nations Trophy to be contested biennially, and plans are already in the making for the event to move to Newport, Rhode Island, in the USA in 2019, Cowes in the UK in 2021 and Hong Kong in 2023.
Chairman of Nautor's Swan, passionate Swan owner and lifelong racing yachtsman, Leonardo Ferragamo is one of thee enthusiastic protagonists behind the event: "We are very excited about this project. It is so lovely when countries get together in fair, gentleman-like competition in boats so similar that you put in challenge real human values and skills."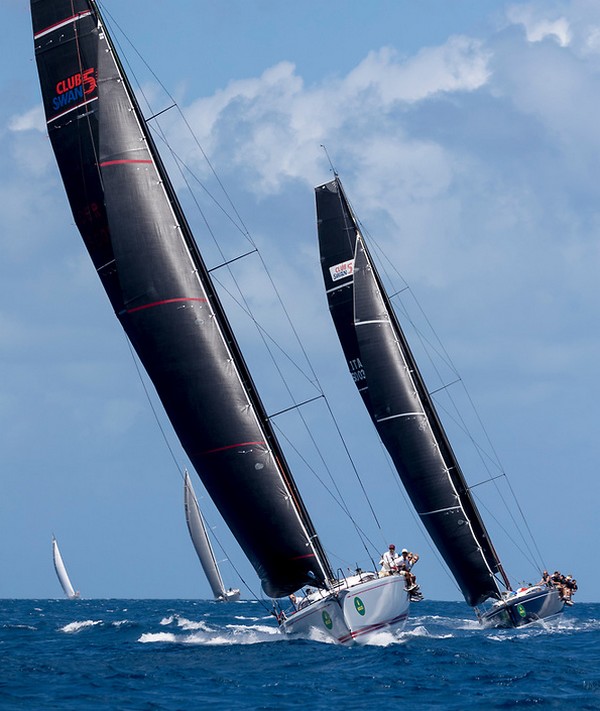 The racing in Palma will be conducted by the Real Club Náutico de Palma (RCNP), organizer of some of the world's most respected events including SailRacing PalmaVela and Copa del Rey Mapfre.
Three-time Olympic gold medallist and America's Cup winner, Jochen Schümann, is President of Swan One Design Racing and another key participant in the establishment of this new event. "The Nations Trophy is open to all Swan One Design classes. The well-known Swan 45, the ClubSwan 42 and the new and innovative ClubSwan 50," explained Schümann at the launch in Florence. "All three will be racing for class championships as well as The Nations Trophy, adding extra incentive to take part and to do well."
Over the four days of racing, which comprise three days of windward/leeward courses and one coastal race, the Swan 45s will be competing for their World Championship and the ClubSwan 50s and 42s their European Championships. The intense schedule leaves no room for error. All races will count equal and there will be no discards.
For this, the inaugural, edition the winner of The Nations Trophy will be determined by taking the scores of each nation's top two boats across the entire three-class fleet. The nation with the lowest points score will win.
"The Nations Trophy is an opportunity to bring sailors from different countries together, to place them in friendly, fair-spirited confrontation and to see which is the best," commented Ferragamo. "Nautor's Swan has always been a global company, and this type of event is very much in our DNA."