Mulberry was named Walpole's 2012 Best British Luxury Brand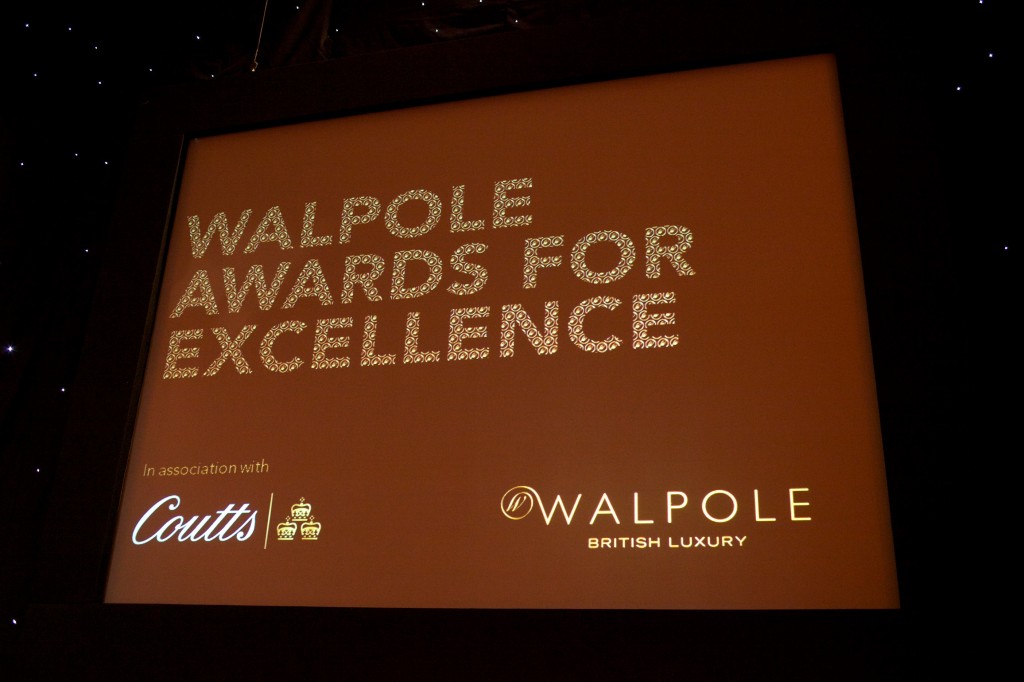 Walpole not-for-profit organization, also known as the "Voice of British luxury" crowned Mulberry, Burberry and Orlebar Brown as the best British luxury brands of the year. At a ceremony held at London's Banqueting House, Mulberry luxury group was named Walpole's 2012 Best British Luxury Brand, while Burberry won the Best Luxury Brand Online prize. The Best Emerging British Luxury Brand was won by designer swimwear label Orlebar Brown.
"This year's Walpole award winners represent some of the most talented organisations from across the luxury industry and we are delighted to recognise their exceptional achievements," said Walpole CEO Julia Carrick.
Previous recipients of the Walpole awards include Vivienne Westwood and Victoria Beckham (Emerging British Luxury Brand in 2011).
"We just opened a flagship store in Singapore a couple of weeks ago and we're really looking at expanding our stores, expanding our flagships and specifically expanding our men's collections. The male Asian consumer is growing hugely," Hill told CNBC.
Walpole British Luxury's 2012 Awards for Excellence winners are:
British Luxury Brand, Sponsored by Laurent-Perrier:
Mulberry, accepted by Emma Hill, Creative Director
Best Emerging British Luxury Brand, Sponsored by Chase Vodka:
Orlebar Brown, accepted by Adam Brown, Founder
International Luxury Brand, Sponsored by McArthurGlen Group: Ferrari, accepted by Andrea Perrone, Senior Vice President
British Luxury Design Talent, Sponsored by Design Centre Chelsea Harbour:
Gerry McGovern for Range Rover and Land Rover, accepted by Gerry McGovern, Land Rover Design Director and Chief Creative Officer
British Cultural Excellence, Sponsored by The Admirable Crichton:
Royal Academy of Arts, accepted by Charles Saumarez Smith, CEO and Christopher Le Brun, President
British Luxury Brand Online, Sponsored by Exley Hervey: Burberry, accepted by Sarah Manley, Chief Marketing Officer
British Luxury Brand Overseas, Sponsored by Virtuous Retail:
Jaguar, accepted by Tom Silk, Global Brand Experience Director
Best Luxury Service, Sponsored by Mishcon de Reya:
Brown's Hotel, accepted by Sir Rocco Forte, Chairman and Chief Executive Officer of Rocco Forte Hotels
Best Luxury Craftsmanship, Sponsored by Chivas Regal 25:
Theo Fennell, accepted by Theo Fennell, Jewellery Designer and Founder
Corporate Social Responsibility, Sponsored by Family Bhive:
IWC Schaffhausen, accepted by Edwin Colella, Director of Marketing and Communications.
Walpole welcomed over 500 leading figures from the British and international luxury industries attended the event, many of whom are from Walpole member companies. These include Caroline Rush, CEO of the British Fashion Council; Jonathan Ackeroyd Managing Director of Alexander McQueen; Jonathan Heilbron, CEO of Thomas Pink; Alannah Weston, Creative Director of Selfridges; Stephen Alden, CEO of Maybourne Hotel Group; Gianluca Brozzetti, CEO of Roberto Cavalli; jewellery designer Stephen Webster; Barratt West, UK Chief Executive, Tiffany & Co; Harold Tilman CBE, former Chairman of British Fashion Council; HE Bernard Emié, French Ambassador to Great Britain; Annouskha Ducas, Jewellery Designer; founder of Browns Fashion Joan Burstein; Stephen Bayley; and model Jodie Kidd.