Sports stadiums today differ drastically from how they were in decades past. Previously, they had a mainly functional purpose and were built as a space where teams played one another watched by spectators. The builders would have a general idea of how many people would be attending games throughout the season and designed the stadium accordingly. The field itself was designed to meet the regulations governing the sport being played and there would be facilities such as locker rooms for players and coaches and restaurants for the spectators.
This very simple model of a sports stadium has gone out the window in recent years, as cities strive to create the most glamorous and extravagant venues possible. These days, sports stadiums are not just places for players to play and spectators to watch, they are now built as centers of pleasure, comfort and even luxury. From the sport's point of view stadiums now often include administrative offices and training facilities, as well as extensive prep areas for players and coaches. Spectators enjoy a wide variety of dining options, shopping and other activities to keep them entertained when they're not watching the game. So who pays for these stadiums? Mostly they are funded by the public and undergo an approval process to ensure taxpayers are willing to have them built. Read on to find out more about the most expensive sports stadiums in America.
MetLife Stadium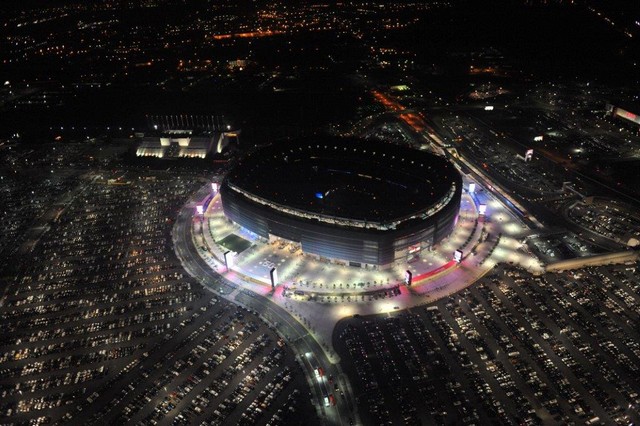 The New York Jets and Giants are dual partners in owning this $1.6 billion venue. Not only is this the most expensive stadium in America, it's the most expensive sports stadium in the world. Luckily, the cost was shared by the two teams, which helped them make it such an incredible place. When in New York, be sure not to miss a chance to watch a game here.
Yankee Stadium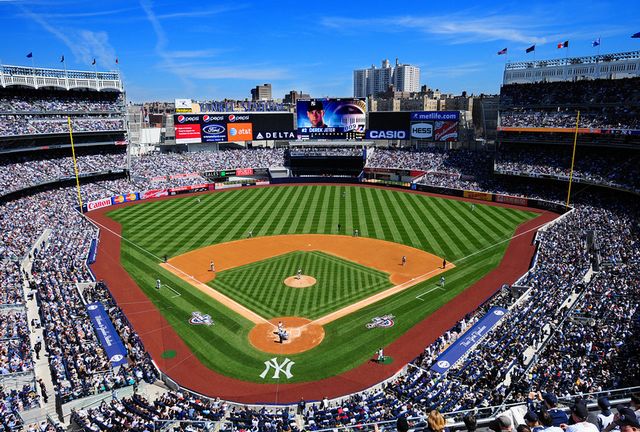 There is another of the most expensive sports stadiums located in New York. This city certainly knows how to treat its sports fans. In 1973, George Steinbrenner bought the Yankees for $8.7 million and over the years his investment in the team has definitely paid off. It should therefore come as no surprise that he has built a legendary stadium for his team at a cost of a cool $1.5 billion. The renovations to the Yankee Stadium have given it 60 luxury suites, a steakhouse and a martini bar, to name just a few of its luxurious amenities. Watching a baseball game at Yankee Stadium is an absolute must for anyone visiting New York City. Buy tickets online from places such as ABC tickets and get ready for a great day at the ballpark.
Madison Square Garden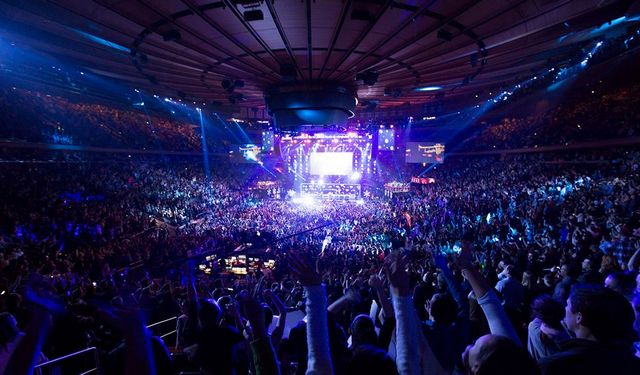 This famous stadium opened in 1968, making it the oldest in both the NHL and the NBA. The final construction costs came out at $123 million back in 1968, which equates to $776 million in today's money. This figure would make Madison Square Garden one of the most expensive stadiums in the country, but a further $322 million was spent on renovations in 1991. This renovation added 82 luxury suites, bringing the total spend to $1.1 billion. This stadium holds a wide variety of sports and music events and there are more renovations in the pipeline, costing some $800 million.
Cowboys Stadium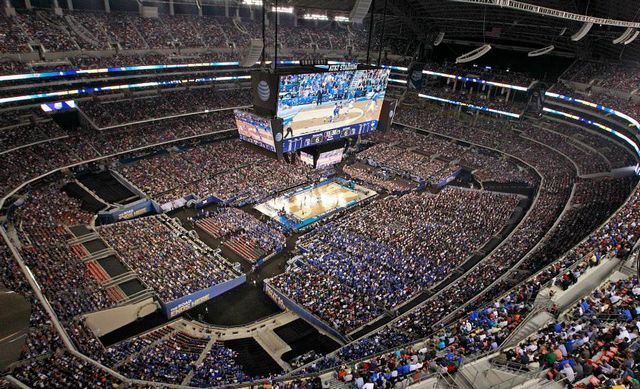 The Dallas Cowboys stadium is the first on the list that's not in New York and it cashes in at $1.33 billion. They do say that everything is bigger in Texas, don't they? Well apparently that goes for the sports stadiums as well. 100,000 spectators can pack into this gigantic stadium and still have room for more.
What's more, this venue is proud to claim the world's largest HD TV screen. It is used to provide fans with instant replays and is suspended right above the field. The Cowboys Stadium also has 286 concession stands to satisfy any kind of craving fans might have at the game. There are 200 luxury suites and 1,600 toilets.
Citi Field
Surprise.The fifth and final sports stadium on the list is located in New York. Many might be wondering why this field, which holds only 41,000 spectators, should cost almost a billion bucks; actually it's $922 million. Once account has been taken of the location and the luxurious amenities, it starts to make sense.
The stadium is smaller than others on this list, but has tons of gourmet food options, luxury suites and even a miniature replica of the stadium in the form of a wiffleball field right behind center field.