Ultramarine eyes and intense red lips for summer. Nautical chic, Dior style.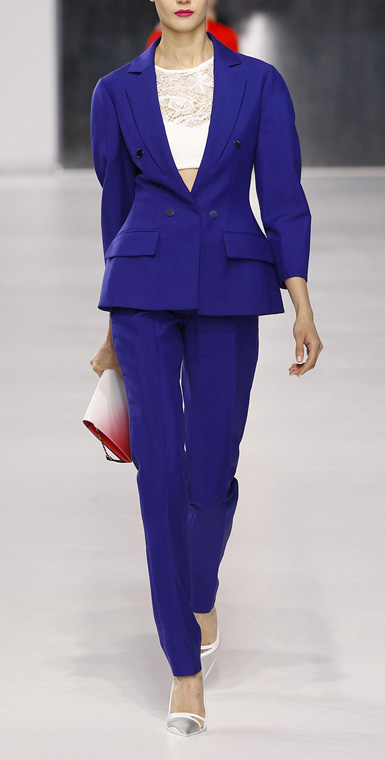 Tones of sandy beige, reds and blues inspired by the seafaring world have migrated into Dior's 'Transat' Summer Makeup Collection 2014.
Dior Maison went nautical chic for Summer 2014 with ultramarine eyes, intense red lips & nails. All we need is just a summer hat blowing in the Ocean breeze. The summery look created by Dior make-up is reminiscent of Raf Simons' Cruise 2014 outfits, where the elegance of a modern nautical look is teamed with timelessly chic styling.
Two 5 Couleurs palettes as well as two Diorshow Mono feature the unique sailing ropes motif designed by the French luxury house for this make-up collection. The shades comprise subtle harmonies of blues and browns, sands and oranges. Continuing its cruise inspiration down to the fingertips, Dior has invented a striped manicure that's easy to achieve using the CD sticker kit.
The fingertips are vibrant red, sailor blue or rope beige, like a nod to the palette presented by Raf Simons for his Cruise 2014 collection.
To get you in the mood for a vacation, wath also the pro application secrets of the Dior 'Transat' Look.
http://www.youtube.com/watch?v=IsL2s58ACwc
http://www.youtube.com/watch?v=VrlnwC20WXw