Bacardi's 150th Anniversary celebrated with Ron Bacardi de Maestros de Ron Vintage MMXII
Bacardi rum – Ron Bacardi de Maestros de Ron, Vintage, MMXII (2012)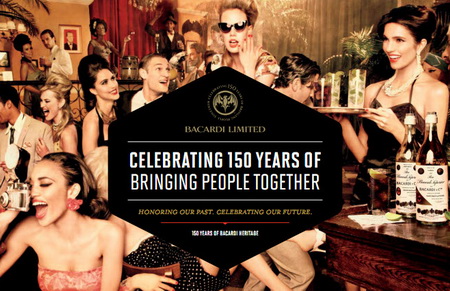 Since its creation, BACARDI rum has been enjoyed in more than 365 billion cocktails. That means every second of every day more than 200 BACARDI cocktails are being served and enjoyed around the world!
To honor 150 years of Bacardi rum-making expertise and craftsmanship, eight Maestros de Ron, all Bacardí family members, have combined their extraordinary talents to create a very special, limited-edition BACARDI rum — Ron BACARDÍ de Maestros de Ron, Vintage, MMXII. A blend of the finest rums laid to rest in oak barrels over the last 20 years and finished in 60-year old Cognac barrels, the vintage blend is presented in a hand-blown 500ml crystal decanter housed in a leather case and retails for US$2,000. Truly limited, only 400 decanters are available for purchase at select international airports and premium retail establishments around the world.
Founded in Santiago de Cuba on February 4, 1862 and family-owned for the past seven generations, Bacardi employs nearly 6,000 people, manufactures its brands at 27 facilities in 16 markets on four continents and sells in more than 150 countries. Bacardi Limited refers to the Bacardi group of companies, including Bacardi International Limited.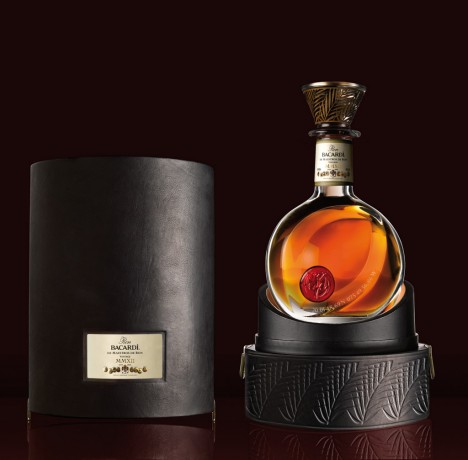 "The passion and entrepreneurial spirit shown by my great-great grandfather in Santiago de Cuba a century and a half ago gave birth to exceptional rum that would change the spirits industry forever," said Facundo L. Bacardi, Bacardi Limited Chairman and fifth-generation Bacardí family member. "These qualities remain key to our phenomenal success and position today as the world's favorite and most awarded rum brand, with more than 400 awards to date."
BACARDI 150th birthday parties around the world will feature award-winning musical talent, top celebrities and other mover and shakers who, alongside consumers, will wish BACARDI happy birthday. Germany hosts the first BACARDI 150th party on January 28, followed by Canada starting February 1, and the United States, Europe, Latin America, Asia-Pacific and the Middle East starting February 4. On February 4, Rolling Stone magazine will honor BACARDI in Indianapolis the day before "the big game," the most anticipated American football game in the U.S., with a "super" birthday party.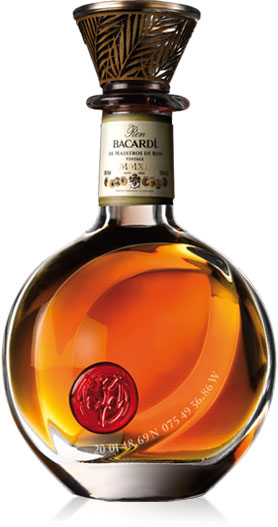 Bacardi Limited is the largest privately-held spirits company in the world and produces and markets a variety of internationally-recognized spirits and wines. Its brand portfolio consists of more than 200 brands and labels, including BACARDI rum, the world's favorite and most-awarded rum; GREY GOOSE vodka, the world-leader in super premium vodka; DEWAR'S Blended Scotch whisky, the top-selling blended Scotch whisky in the United States; BOMBAY SAPPHIRE gin, the top-valued and fastest-growing premium gin in the world; MARTINI vermouth, the world-leader in vermouth; ERISTOFF vodka, one of the fastest-growing vodka brands in the world; and CAZADORES 100% blue agave tequila, the number-one premium tequila in Mexico and a top-selling premium tequila in the United States; and other leading and emerging brands.